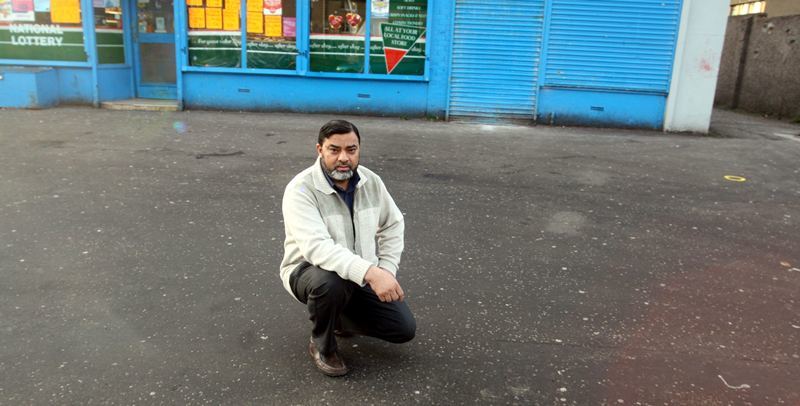 Members of the Muslim community have been warned of the dangers of drinking bottled water being marketed as Zam Zam as it poses potentially severe health risks.
As Muslims began observing the Holy month of Ramadan yesterday the Food Standards Agency has warned people to steer clear of the bottled water because tests have shown it can contain high levels of arsenic or nitrates.
Zam Zam water is sacred to Muslims and comes from a specific source in Saudi Arabia. It is known for its purity and is recommended for Muslims to drink.
Under Saudi law, it cannot be exported from Saudi Arabia for commercial sale and can only be taken out of the country for personal use.
This means any water on sale in UK shops labelled as Zam Zam is of an uncertain origin and should be avoided.
Tests carried out on water described as Zam Zam over the past few years have indicated the presence of arsenic at almost three times the legal limit.
Mohammed Bashir Chohan, chairman of the Dundee Islamic Society, returned from Mecca last week with 10 litres of the genuine holy water for his family to drink.
He said, "It is important to state real Zam Zam water from the holy well of Mecca is not harmful and my family and I have been drinking it since I came back last week.
"We can only warn people to make sure that the holy water they drink is from the well at Mecca and to be very careful.
"From dawn to dusk we fast and do not eat or drink, but when the sun sets we break our fast and we can once again take food and water."
Mr Chohan said people did not necessarily have to drink holy water throughout Ramadan and that regular tap water was perfectly acceptable the important thing is to stay hydrated.
A Food Standards Agency warning stated, "Muslims need to be aware of the health risks associated with drinking this water."
The agency recommends anyone who finds water on sale labelled as Zam Zam to contact their local council to investigate further.