 A fathers' rights group has urged courts to take a firmer grip on child contact orders following the imprisonment of former Apprentice star Sharon McAllister.
The 38-year-old was jailed at Perth Sheriff Court this week after repeatedly failing to hand her son over to his father for agreed periods.
McAllister, who appeared in the second series of Lord Sugar's hit reality show, was found guilty of contempt of court and jailed for three months following a long civil battle with her former partner.
Campaign group Families Need Fathers Scotland said that courts need to take swifter action.
National manager Ian Maxwell said: "It gives us no pleasure to see Ms McAllister receive a prison sentence. However, it may serve a purpose if it reminds parents that a contact order is not optional."
He added that McAllister had been warned several times before she was jailed.
"We feel the courts should take a grip much earlier of these failures to obey orders that were made after due consideration of the best interests of the child.
"Estranged partners don't have to like each other as individuals but they should respect each other as parents," he said.
"That's what putting the children first means."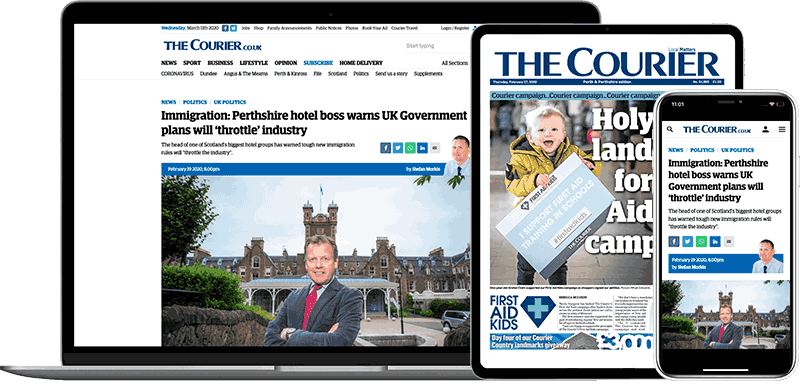 Help support quality local journalism … become a digital subscriber to The Courier
For as little as £5.99 a month you can access all of our content, including Premium articles.
Subscribe