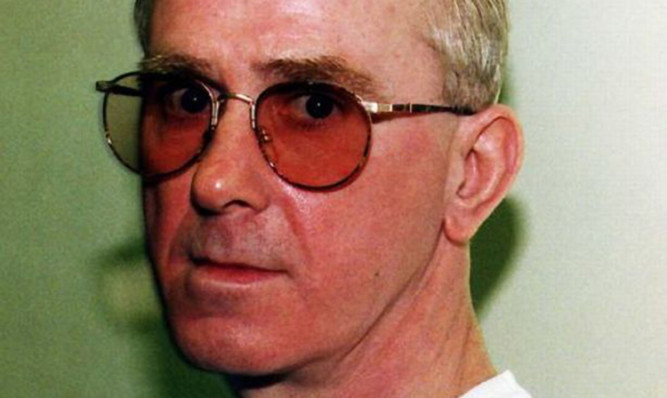 Killer Robert Mone has spoken for the first time about the horrifying Carstairs breakout that saw three people slaughtered.
Along with fellow patient Thomas McCulloch, Mone escaped from the state hospital in a murderous rampage which left nurse Neil McLellan, 46, patient Iain Simpson, 40, and policeman George Taylor, 27, dead.
Since then Dundee-born Mone, now 67, has become Scotland's longest serving prisoner.
In a series of letters to be published in a new book, Carstairs: Hospital For Horrors, Mone relives the "terrifying night" of November 30 1976, describing it as a "nightmare of shattered dreams and grotesque, maniacal butchery".
His account of the night differs from the findings of an official inquiry headed up by Sherriff Reid in 1977.
In the letters, Mone paints himself as an unwilling participant instead of one of two sick protagonists, which Sheriff Reid found.
Mone and McCulloch would spend hours together in prison making soft toys. The pair also spent time at the hospital's drama department and Mone edited the official magazine.
It was these resources they exploited in their escape.
Mone and McCulloch spent six months amassing a deadly array of weapons, using the cover of building "props" for a Christmas drama production, to make good their escape.
Nazi-obsessed McCulloch made a rope ladder from stolen material and hid it in a loudspeaker. He also amassed garottes made from violin strings, fake wooden pistols, an axe and three knives which he decorated with SS symbols.
Mone, meanwhile, used his job on the hospital's in-house magazine to manufacture fake identity cards.
He also plundered the drama department for disguises including false moustaches and nurse outfits.
"All of the equipment was made or stolen under the very noses of the staff who were supposed to be ultra vigilant," says Mone.
Nurse Neil McLellan was escorting the pair to work within the confines of the secure hospital when they put their plan into action. Also present was fellow patient, Iain Simpson.
McCulloch was carrying a box containing the rope ladder and weapons which everyone assumed contained props for their production of John Steinbeck's Of Mice And Men.
"Ahead I could hear McCulloch chatting unconcernedly with Neil. Within the hour he would hack Neil to death and leave him in a pool of blood," Mone says.
Mone first sprayed paint thinner in the unsuspecting nurse's face to disable him. He claims Mr McLellan was "transfixed" his eyes "bulging in terror" at the terrifying spectacle of McCulloch repeatedly hitting Simpson with an axe behind them.
After a violent struggle, in which Mone was injured by Simpson, he and Mr McLellan were killed by McCulloch.
The pair used the rope ladder to scale the perimeter fence and, making for the road, Mone lay down pretending to be a victim of an accident to stop a passing car. It just so happened a police car on a routine patrol also ground to a halt.
"As one officer approached me, I saw McCulloch suddenly attack the second officer with a dagger or a truncheon," says Mone, who brandished an axe at PC Taylor, a father-of-six, as a "warning".
"PC Taylor did not hesitate and ignored the warning, immediately launching himself at me. With his superior size and strength, he literally swung me about like a rag doll."
PC John Gillies was seriously injured but managed to escape. PC Taylor would die from stab wounds.
Mone and McCulloch stole the police car and raced away, with Mone making false radio reports to throw other officers off their scent.
McCulloch lost control on the icy roads, crashing into a ditch.
Covered in blood and soaking wet, the terrifying pair then stopped a van carrying workmen Jack McAlroy and William Lennon. Mone stabbed Mr Lennon in a fit of anger, one of the few events he claims he now regrets.
"I have only fragments of memory of the confrontation but recollect screaming at him to 'stay down' as he tried to rise," he says.
They went on to target a "random" remote farmhouse, where they terrorised a young family.
Fearing police were hot on their heels, they left the family unhurt, only taking their car to England.
Mone claimed as they sped south, he contemplated "opening the car" and throwing himself out, fearing McCulloch could turn on him.
After crashing into a roundabout on the outskirts of Carlisle, they abandoned their getaway vehicle before attempting to hijack a fourth car but were caught by police.
"Almost with a sense of relief I felt hands grasp my arm and I was pulled from the front passenger seat," Mone states.
He claims he was told McCulloch, now 67, had planned one final murder that night.
"According to what I was told, official records revealed McCulloch planned to murder me as soon as he had evaded the police pursuit," he says.
Following their escape, the pair were deemed such a risk to national security they were given full life terms in jail.
That decision was reversed in 2002, which eventually led to McCulloch being released in 2013.
However, Mone still languishes in Glenochil prison.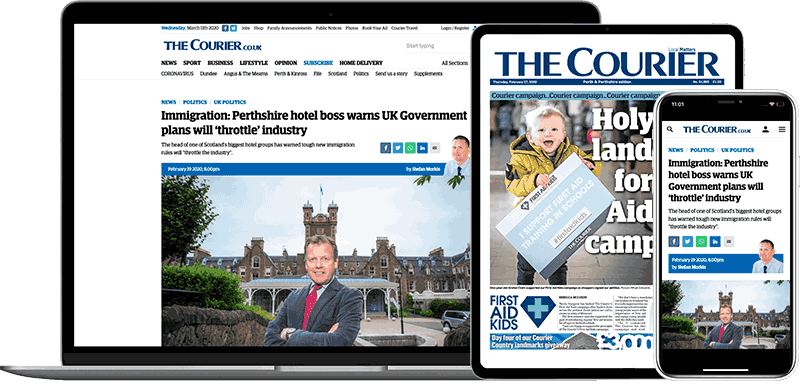 Help support quality local journalism … become a digital subscriber to The Courier
For as little as £5.99 a month you can access all of our content, including Premium articles.
Subscribe