 More than £500,000 has been paid out in compensation to NHS Tayside staff in the past five years as a result of accidents or injury.
The incidents included almost 200 injuries involving scalpels and razor blades between 2010 and 2015.
NHS chiefs have said they take the "health and safety of staff very seriously" and have pledged to continue with a programme of incident reviews carried out within the organisation.
The 2014/2015 year saw a total of £49,611 being paid out.
That figure was up nearly £15,000 on the previous year's total of £34,775 the lowest amount paid out in the last five years.
The statistics saw a huge spike in the year 2012/2013, with a total of £309,473 in compensation paid to NHS Tayside staff during that period.
In 2010/2011 the compensation figure was £113,600.
Between 2012 and 2015, a total of 1,325 injuries were reported by staff at facilities across the region.
Those included injuries to 66 doctors, consultants and surgeons, 583 nurses, 64 other medical staff as well as 612 non-medical staff.
During the same period 434 incidents that resulted in bruising and swelling were reported.
This was the largest cause of injuries in any year, while a further 193 injuries were caused by needlesticks or "sharps".
Sharps include injuries involving scalpels, stitch cutters and razor blades.
Musculoskeletal injuries to muscles, tendons, ligaments, discs, nerves and blood vessels totalled 240 between 2010 and 2015.
Around 20 fractures also occurred during the same period.
A total of 66 incidents of burns and scalds took place while 145 members of staff were cut with a sharp material or object, not including sharps.
A spokeswoman for the health board said: "NHS Tayside takes the health and safety of staff very seriously.
"Appropriate policies and protocols are in place to enable staff to raise any issues.
"Incident reviews are carried out within the organisation to identify any areas for improvement," she added.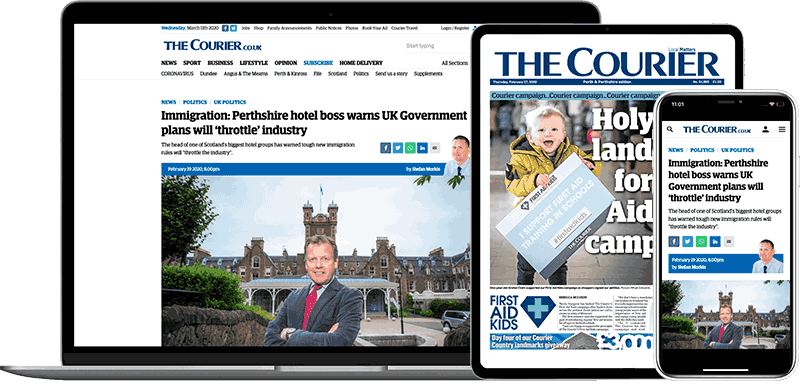 Help support quality local journalism … become a digital subscriber to The Courier
For as little as £5.99 a month you can access all of our content, including Premium articles.
Subscribe