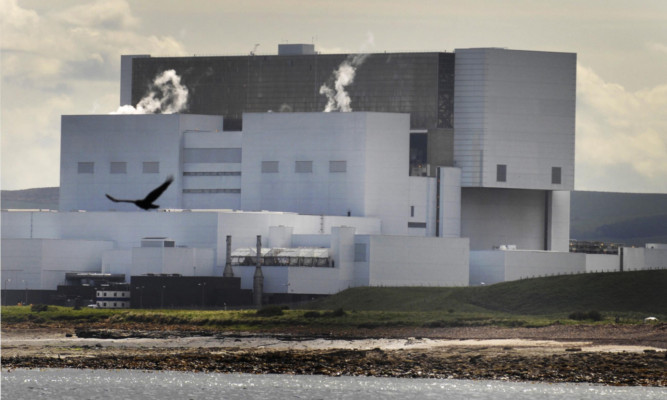 A reactor at a nuclear power station has reopened after an upsurge in seaweed forced bosses to shut it down.
Managers at Torness plant in East Lothian closed its two reactors last week amid fears seaweed in the Forth Estuary could clog the station's cooling water intake system.
Stormy seas have been blamed for an increase in seaweed in the water.
The reactor was taken out of service on Thursday and resumed activity on Monday morning, operators EDF energy said. Another which was shut on Friday will reopen in due course.
"Unit 2 at Torness power station was re-synchronised to the grid at 6.33am on Monday," a spokesman said.
"The unit came offline on Thursday due to increased seaweed levels as a result of the severe weather and sea conditions in the area,"
"We are aware that at certain times of the year with particular weather conditions in this part of the Forth Estuary, seaweed volumes can increase and enter the station's cooling water intake system.
"The operational staff are trained to respond in this situation, and to take the plant offline if necessary."