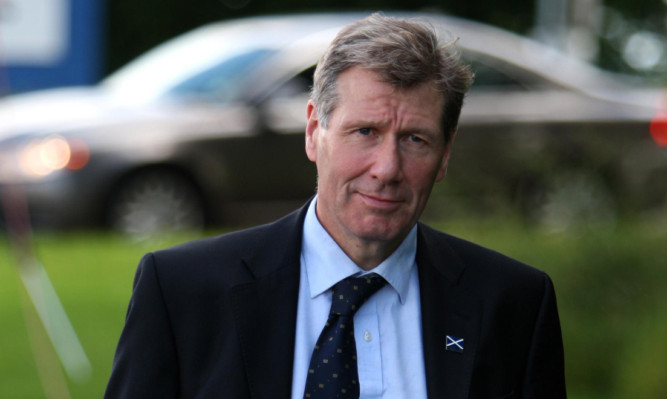 The requirement for corroborating evidence in criminal trials could be abolished as part of changes to the justice system.
The majority required for a guilty verdict would also be increased to two-thirds under the new Criminal Justice (Scotland) Bill.
The Bill, if passed, also raises the maximum sentence for handling knives and offensive weapons from four to five years.
Justice secretary Kenny MacAskill said: "I have made clear a number of times that I believe that the requirement for corroboration should be abolished as it can represent a barrier to justice.
"It is an outdated rule which can deny victims the opportunity to see those responsible for serious crimes being brought to justice.
"Removing the need for corroboration represents a move towards focusing on the quality of evidence rather than quantity."
But this view is not shared by the Law Society of Scotland, which describes corroboration as a "fundamental principle" of the justice system.
Removing it will lead to a greater risk of miscarriages of justice, it said.
Raymond McMenamin, from the society's criminal law committee, said: "We believe that removing the requirement for corroborated evidence, without including sufficiently strong safeguards in the Bill, could simply result in a contest between two competing statements on oath and, as a result, bring increased risk of miscarriages of justice.
"The requirement for corroborated evidence is not an antiquated, outmoded legal notion, but is a fundamental principle of our justice system."
Liberal Democrat MP Sir Menzies Campbell, who practised as an advocate depute for several years in Scotland's High Court, also warned against the changes.
"If the SNP proceed with these proposals, it will confirm that they are not fit to have the stewardship of Scottish criminal law," he said.
"This is populism at its worst. Corroboration is an essential component of the presumption of innocence and a necessary bulwark against false accusation and injustice."
Launching the Bill Mr MacAskill said: "I have had a few run-ins with the legal profession, but I think it's for the right reasons and I think Scotland will be a
better place.
"If the price of providing justice for women and children is to ruffle a few feathers in the Faculty of Advocates, then so be it."
The proposal to increase the majority verdict threshold to two-thirds, which would require agreement from 10 out of 15 jurors in most cases, is said to be one of the safeguards to compensate for the removal of corroboration.
The standard of proof would remain proof beyond reasonable doubt. Any less than two-thirds would be regarded as a "not guilty" verdict.
This is to avoid retrials due to hung juries such as the one that reached an impasse at the first trial of former UK minister Chris Huhne for perverting the course of justice.
Scotland's unique "not proven" verdict will be still be available to jurors, but it must be reached by a majority.
Mr MacAskill said he recognises the "significant concern" in some quarters about the continuing viability of the not proven verdict, particularly from Labour MSP Michael McMahon who has launched a consultation on its abolition. But he said further deliberation is required.
"I don't think I can prejudge the work of the Scottish Law Commission that would be insulting to them and undermine the work that they have to do," he said.