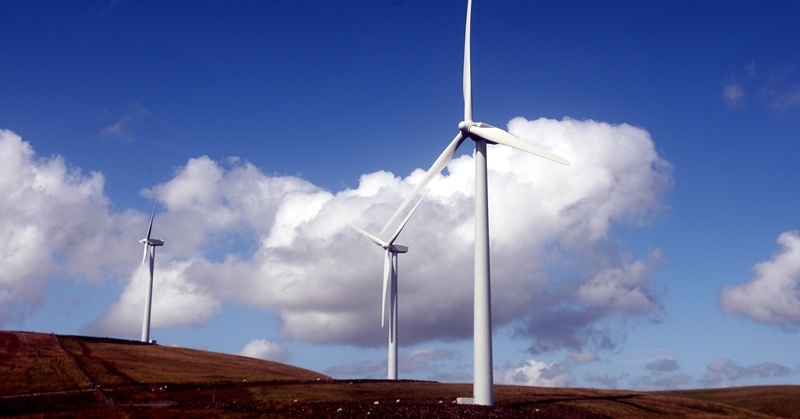 The Scottish Government has said there was no need to import electricity from abroad during the worst of the cold snap despite output from wind turbines dropping to almost nothing.
As demand soared, lack of wind meant Scotland's major wind farms only generated about 2.5% of their potential capacity.
The National Grid was also forced to import energy from France generated by nuclear power stations when demand was at its highest.
But the Scottish Government, which has ruled out building any new nuclear power stations in the country, has said this power was not needed in Scotland, which remains a net exporter of electricity.
Energy minister Jim Mather said more than a quarter of Scotland's energy needs are already being met by renewable sources and that once new sources of renewable energy are up and running, including wind and tidal projects, this will increase.
Although wind power is by its very nature weather-dependent, the government said Scotland's entire demand for electricity could be met with energy from a combination of renewable sources by 2025.
Mr Mather said, "The reality is that Scotland is a net exporter of electricity, a position which will only be strengthened when new wind and other renewable projects come on stream.
"New figures show that last year, for the first year ever, Scotland produced more than a quarter 27.4% of our entire electricity needs from green energy, meaning we are well on track to surpass our interim target of 31% of annual electricity consumption from renewables by 2011.
"The Scottish electricity system benefits from a range of generating sources, and has for decades been an exporter of power through the interconnector to England."
A government spokesman said, "Any claims that Scotland has had to rely on power from France during the recent cold snap are utter nonsense."
Niall Stuart, chief executive of Scottish Renewables, said, "Scotland is a major exporter of electricity, much of which comes from renewables, with recent investments showing the sector will be a major driver of investment and employment in Scotland for many years to come.
"It is self-evident that output from wind farms varies according to wind speed, which is precisely why we will need a mix of renewable electricity generation including onshore and offshore wind, hydro, biomass, wave and tidal power and thermal generation for many years to come."
He added, "Wind output will at times exceed the annual average of 30% capacity and at times it will be less than this, but the pattern is similar each year and well understood by National Grid and Ofgem, with the regulator's independent experts stating that a growing proportion of renewables in the system are the best options for both energy security and energy costs for consumers in the medium term.
"No form of electricity generation works at 100% capacity, 100% of the time, with outages for safety and servicing on all thermal plant.
"Renewables now contribute over a quarter of Scotland's electricity needs, reducing carbon emissions and securing employment and investment opportunities."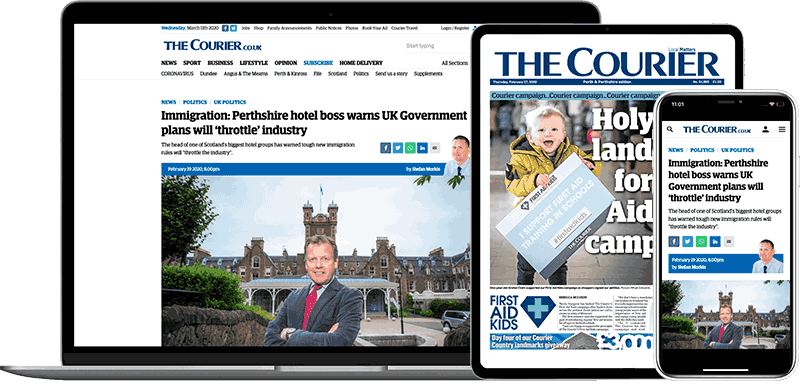 Help support quality local journalism … become a digital subscriber to The Courier
For as little as £5.99 a month you can access all of our content, including Premium articles.
Subscribe