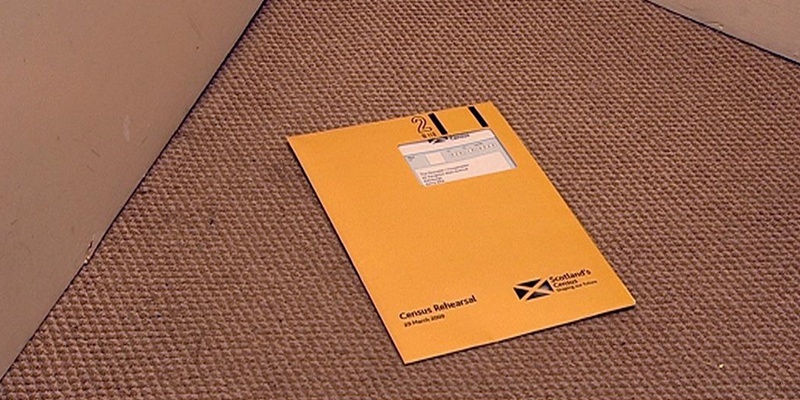 A £65 million project to chart every aspect of life in Scotland has been launched in Edinburgh. The Census 2011 will provide a snapshot of life in Scotland on March 27 this year, detailing not just the country's population but also respondents' jobs, religious beliefs and even their health.
Governments, councils and health boards will use the information to tailor services to the needs of the population.
All of the personal data remains confidential for a century but the information, which is collected once every decade, can be used to track changes to Scottish society and predict future trends.
There has been a census every 10 years since 1801, apart from in 1941. Over 7000 temporary workers have been recruited by the General Registrar of Scotland to help run this year's census.
Every household in Scotland will receive the questionnaire a specimen of which has been put online and failure to complete the form could result in a £1000 fine.
The census which can also be completed online asks 13 questions about the household and 35 questions about each person living there. The first findings will be published next year while the full set of statistics will come out in 2013.
According to Scotland's registrar general, Duncan MacNiven, the census is the only way to get a picture of life in Scotland that is accurate enough to determine where and how public funds should be spent.
He said, "The census is unique because it is the only survey to include everyone in the country. It asks the same questions of us all and in doing so builds a reliable picture of Scotland as a whole, as well as groups of people and local communities within.
"Scotland's Census includes everyone. The answers people give inform future decisions about how services that we all need should be targeted.
"The census takes place just once every 10 years, so we need to inform people what the census is and why it matters. For many young people and new communities that have made Scotland their home 2011 will be the first time that they have been responsible for filling in a census questionnaire."
Continued…
"The results of the census will help provide the evidence of what Scotland and its people need from the UK Treasury, the Scottish Government and local authorities. It is a vital part of securing funds and allocating them fairly, and planning services for us all."
"Most of the census questions are multiple choice and can be answered by simply ticking a box. It takes about 10 minutes to complete per person, but its effects will last for a decade."
The 2001 census showed that Scotland's population has been falling for 20 years, but the influx of immigrants to Scotland from Eastern Europe may reverse that trend.
Peter Scrimgeour, census manager, said, "At the last census the population was 5,149,000 and we thought the population could drop below five million. But last year it appeared the population went up, and that was largely due to immigration into Scotland.
"The census will help us measure immigration more accurately, which is normally hard to do. I think we will see Scotland's population holding up."
The 2001 census also threw up a few more surprising details. Over 390,000 people in the UK claimed they were Jedi after an internet campaign said that if 10,000 people claimed to be one then the mystical creed of Star Wars would have to be recognised as an official religion.
Despite the huge numbers of would-be Jedi, this was not the case, although the Office for National Statistics, which runs the census in England and Wales, said it believed the Jedi campaign had been helpful in getting people in their late teens and 20s to complete their census forms.
The question on religious backgrounds is among the most contentious on the census, despite being entirely voluntary. The 2001 survey revealed that more than two-thirds of people in the UK identified themselves as Christian.
The England and Wales survey asks people "what is your religion?" while Scots will be asked, "What religion, religious denomination or body do you belong to?"
Campaign group the British Humanist Association believes the questions are leading and that many people will label themselves Christian because they were baptised even if they have never been to church since or would not normally consider themselves religious.
Mr Scrimgeour said, "I would think the numbers of people describing themselves as Christian might go down, but only slightly."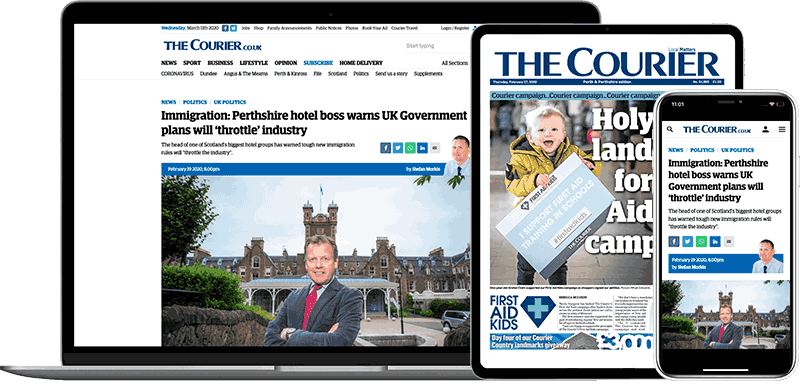 Help support quality local journalism … become a digital subscriber to The Courier
For as little as £5.99 a month you can access all of our content, including Premium articles.
Subscribe