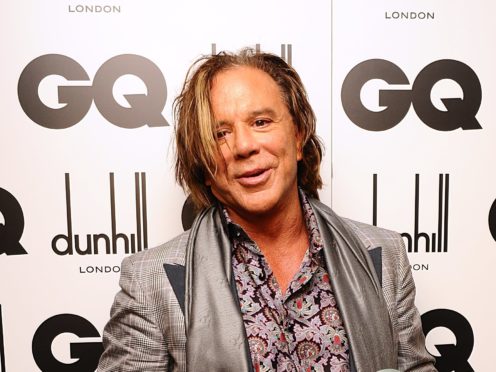 Hollywood action star Mickey Rourke took matters into his own hands and eliminated himself on The Masked Singer.
The actor, 68, stunned the show's judges when ripping off his furry gremlin costume after complaining it was too hot following his performance of Ben E King's 1961 hit Stand By Me.
Host Nick Cannon said it was a first for The Masked Singer and it meant the other contestants survived another week before any voting had taken place.
Asked why he took part in the show, Oscar-nominated Rourke laughed and said: "I was in the neighbourhood.
"I do like the show. I watched, like, four episodes, you know. They asked me, 'Would you be interested?' So I watched, like, from the very beginning."
The Wrestler star had earlier said Stand By Me was an important song to him as a close friend who recently died once performed it.
Rourke finished his stint on the show with an unmasked performance of the song.
He is the second big name to depart this season of the US version of The Masked Singer.
Last week rapper Busta Rhymes was revealed to be competing in a dragon costume.