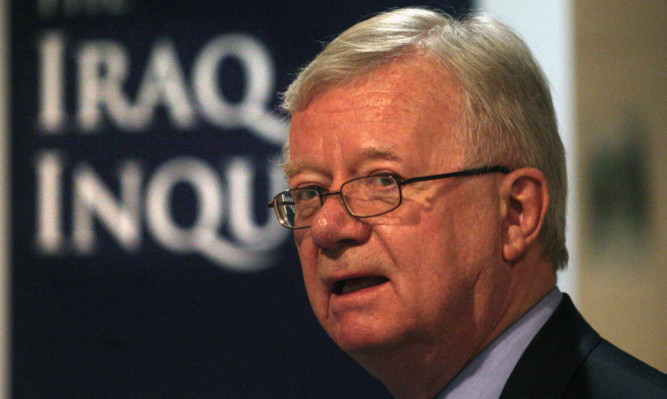 The long-awaited report into the Iraq war should finally be ready for publication by July next year, the head of the inquiry has said.
Sir John Chilcot has said that his team expects to complete the text of its two million word report by the week commencing April 18.
In a letter to the Prime Minister, he said that at that point it would be made available to officials for "national security checking" and preparation for publication.
"I consider that once national security checking has been completed it should be possible to agree with you a date for publication in June or July 2016," he said.
Sir John said that national security checking was required to ensure the Government's obligations under the European Convention of Human Rights and the protection of UK national security "will not inadvertently be breached by publication of the inquiry's report as a whole".
"The very considerable size of our report – more than two million words in total – means that it will take some weeks to prepare the report for printing and publication," he said.
"For security reasons, I understand elements of that work cannot commence before the text is cleared for release to the publishers after the national security checking process. We will complete that work as swiftly as possible."
The announcement of an expected publication date comes amid increasing frustration among politicians and the families of service personnel who lost their lives in the conflict at the long delay in completing the report.
David Cameron has described the hold-ups – which mean it should finally be released some seven years after the inquiry was first launched – as "extremely frustrating".
Sir John has blamed a lengthy dispute with the Civil Service over the declassification of official documents as well as a need to give individuals facing criticism the chance to respond through the so-called "Maxwellisation" process for the time taken.
The "lessons learned" inquiry was first announced by then prime minister Gordon Brown in June 2009 and began public hearings in November of that year.