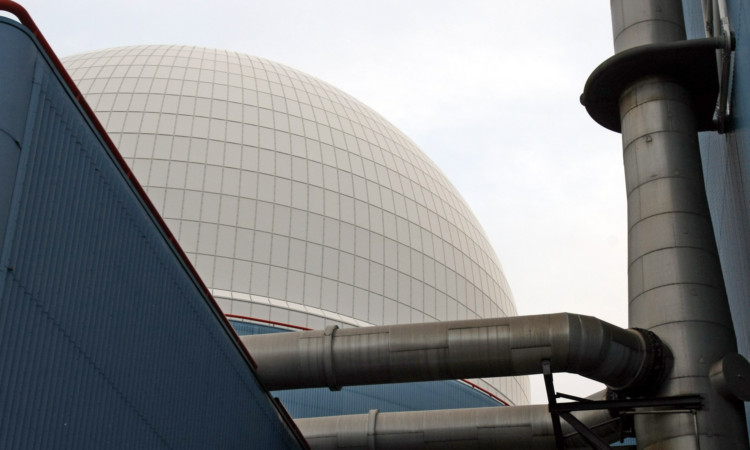 The Prime Minister and the Energy Secretary have hailed a landmark deal to build Britain's first new nuclear plant in a generation.
The agreement with French-owned EDF Energy will see Hinkley Point C begin operating in 2023.
But ministers are likely to face criticism over the £92.50 per megawatt hour that will be paid for electricity produced at the Somerset site around double the current market rate.
The so-called 'strike price' could fall by £3 if another mooted development at Sizewell goes ahead, allowing for efficiencies in development and testing.
The contract is due to run for 35 years, with the electric price increasing annually in line with CPI inflation. At full capacity the two reactors could provide up to 7% of the country's energy needs.
It is understood that China General Nuclear Power Group and China National Nuclear Corporation will be investing in the estimated £14 billion scheme.
One of the last stumbling blocks to a deal was removed last week when Chancellor George Osborne announced that Chinese firms would be allowed to invest in civil nuclear projects in the UK even potentially taking a majority stake.
Energy Secretary Ed Davey insisted he had secured "good value" following more than a year of intense negotiations. The project will cut the UK's carbon emissions by nine million tonnes a year, and create thousands of jobs.
"We think it would be good value if (the strike price) was a little higher," the Liberal Democrat Cabinet minister said.
"I was determined to get them below £90 so I could prove to everybody we had got a good deal…
"What has driven a tougher deal is the fact that I made clear we could walk away from the table. We had other nuclear options."
He added: "We have got an early start on our long-term energy needs."
Mr Davey stressed that the construction risks were being borne by the companies, and the Government would not be on the hook for any overspends.
However, if costs fell, the taxpayer would share in the savings.
There are also protections for the Government in the event that the firms are able to refinance and boost profit margins.
All decommissioning and waste management costs are also included in the deal, he said.
Prime Minister David Cameron said: "As part of our plan to help Britain succeed, after months of negotiation, today we have a deal for the first nuclear power station in a generation to be built in Britain.
"This deal means £16 billion of investment coming into the country and the creation of 25,000 jobs, which is brilliant news for the South West and for the country as a whole.
"As we compete in the tough global race, this underlines the confidence there is in Britain and makes clear that we are very much open for business.
"This also marks the next generation of nuclear power in Britain, which has an important part to play in contributing to our future energy needs and our longer term security of supply".
But shadow energy secretary Caroline Flint claimed the deal put the Prime Minister in a "ridiculous" position.
She said: "Labour supports the development of new nuclear power stations in Britain as part of a balanced, secure and clean energy mix. We will scrutinise the details of this deal to ensure it delivers value for money for consumers.
"The potential costs of this agreement make it all the more crucial that we end the rip-offs and have an energy market that people trust. Labour will freeze energy bills through to the start of 2017 while we reset the energy market to make it more competitive, transparent and fair for consumers.
"This agreement shows that long-term certainty is what really matters to unlock the investment we need to keep the lights on, not allowing overcharging to continue now.
"David Cameron is now in the ridiculous position of saying that they can set prices 35 years ahead for the companies producing nuclear power, while insisting they can't freeze prices for 20 months for consumers while much-needed reforms are put in place."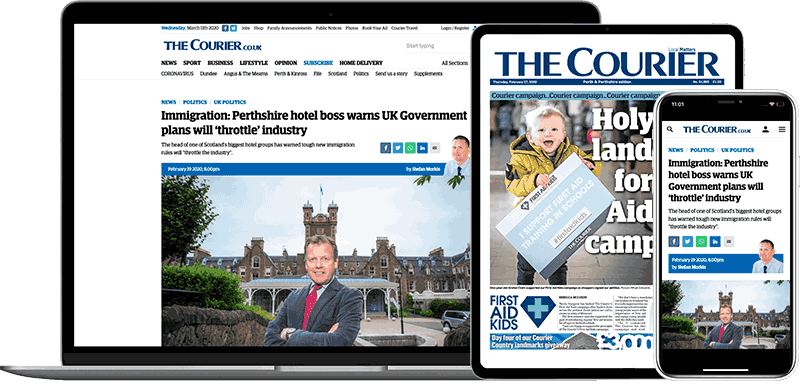 Help support quality local journalism … become a digital subscriber to The Courier
For as little as £5.99 a month you can access all of our content, including Premium articles.
Subscribe