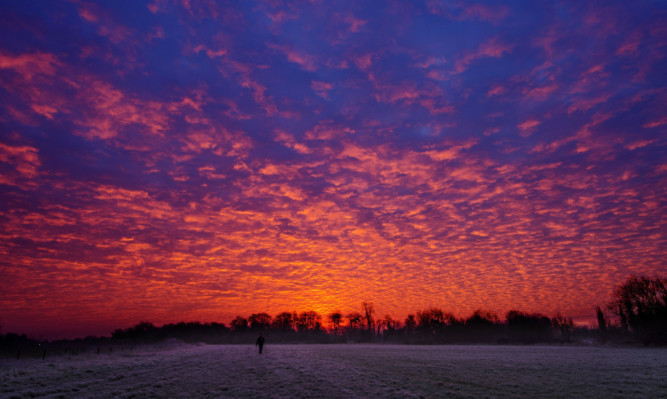 The coldest night of the winter hit the UK on Monday after temperatures plunged in Scotland.
The Met Office recorded minus 12C (10.4F) at Kinbrace in Sutherland – the coldest measurement of the winter so far.
In England, the temperature hit minus 8.2C (17.2F) in Benson, Oxfordshire, and even as far south as Odiham, Hampshire, minus 6.5C (20.3F) was recorded.
Swathes of the country have been warned about icy roads with motorists advised that driving conditions may be difficult.
Yellow weather warnings of ice stretching from the northern half of Scotland down to northern England were issued, as outbreaks of sleet and snow overnight threatened to create slick conditions in sub-zero temperatures.
A second yellow warning was issued for much of Wales and parts of the South West, as falling temperatures were expected to touch freezing and create icy patches.
Sleet and light snow on high ground in Scotland are likely, along with a few wintry showers expected for northern parts.
Skies are expected to clear on Tuesday evening from the south where gardeners were warned of a hard frost, while freezing fog could affect travel.
More weather warnings are expected to be put in place on Tuesday night in preparation for more ice and fog on Wednesday morning.
Towards the end of the week, temperatures are expected to warm up slightly as less cold air edges in, bringing rain with it.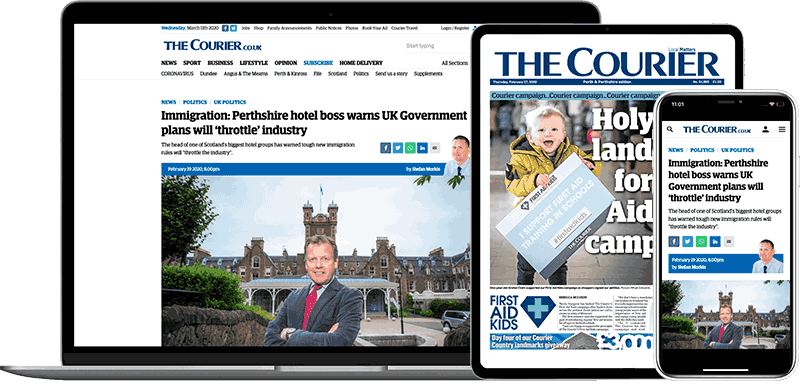 Help support quality local journalism … become a digital subscriber to The Courier
For as little as £5.99 a month you can access all of our content, including Premium articles.
Subscribe