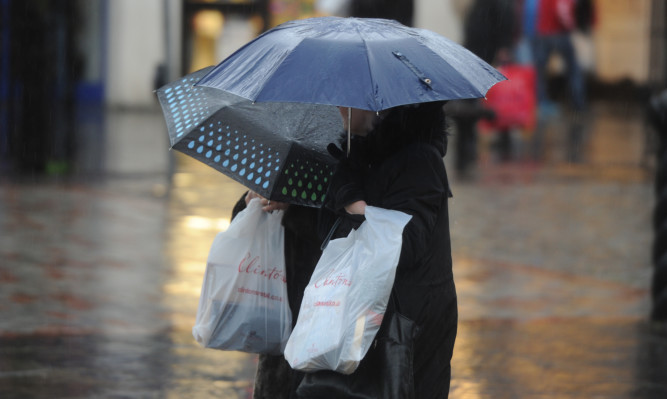 Britain is set for a heavy bout of rain with the arrival of what is left of the snow storms which blasted the US east coast.
Snow hit the area from the Gulf Coast to the north-eastern New England states, where the heaviest official report was 42 inches, in Glengary, West Virginia. But it has been hugely modified by the Atlantic.
Met Office forecaster Charles Powell said: "The remnants of the US snow storm when it arrives will be rain from first thing across western Scotland and Northern Ireland."
Downpours of between 20-40mm of rain which could reach up to 60mm are expected in Scotland where a yellow warning is in place.
Rainfall of between 30mm-60mm is also expected for north-west England and Wales.
It has been "exceptionally mild" in Scotland, where temperatures have rivalled the mildest ever recorded.
The maximum temperature on Sunday was 16.5C, putting it close to the 18.3C recorded in 2003 for the highest January temperature.
Mr Powell described it as "one of the warmest days on record for January" in the UK.
Forecasters are still waiting for the figures to be confirmed but it may also have been one of the warmest January nights as "last night it did not look like we got below 13C," according to Mr Powell .
The highest temperature recorded for January was 12.2C in Scotland in 1998.
The Met Office said that with two bands of rain set to hit western England and Wales in close succession, a yellow warning has been put in place until Wednesday.
Britons will be waking up tomorrow to "strengthening winds" and "everyone will have a windy day," according to Mr Powell. Powerful 50-60mph gusts may hit Scotland's west coast and Northern Ireland while exposed regions such as the outer Hebrides may have to contend with 70mph gales.
People across the south west, Midlands and the north of England have been put on alert for possible flooding this week.
The Environment Agency (EA) warned that rivers and areas already hit by record river levels throughout the wettest December on record, including Cumbria, Lancashire and Yorkshire, may be deluged.
High spring tides combined with high winds could cause a flood risk along south-west and north-west coasts, and heavy rainfall brings a risk of river flooding in the north, Midlands and south west, according to the EA.
Communities in Cumbria, Lancashire, Yorkshire, the Midlands and the south west as well as central southern England are the main areas at risk.
The rain could cause rising river levels and some flooding along the rivers Severn and Wye.
The EA said it might put temporary barriers in place in some areas to reduce the flood risk.
Chris Wilding of the EA said: "Our thoughts are with all those who have suffered serious flooding over the past few months, and it is once again vital that people prepare for heavy rainfall and the risk of further flooding.
"We will issue flood warnings and alerts where necessary as rivers respond to the rainfall, which could also inundate drains, so people need to be ready for flash flooding in some places."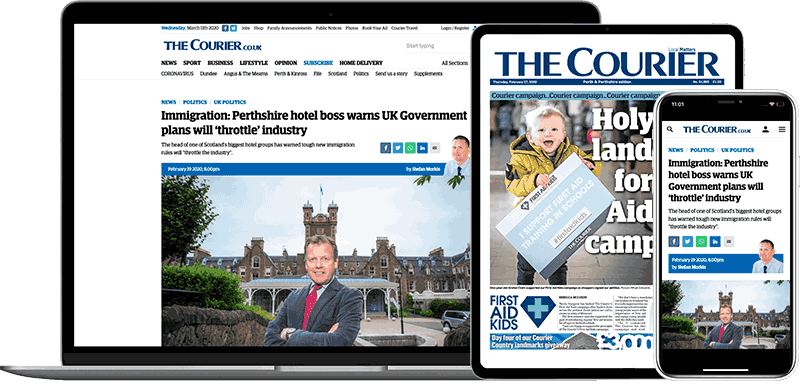 Help support quality local journalism … become a digital subscriber to The Courier
For as little as £5.99 a month you can access all of our content, including Premium articles.
Subscribe