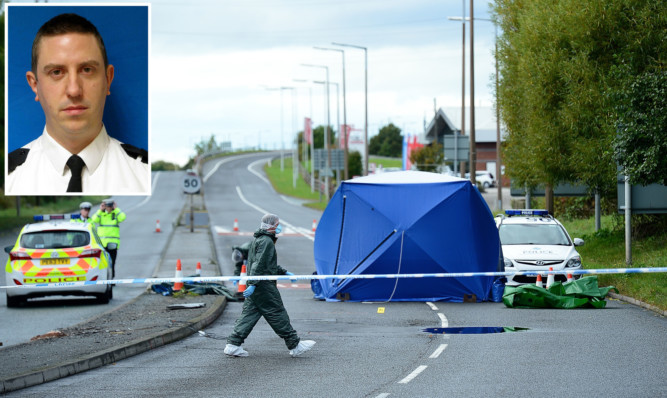 A police officer mown down trying to stop a stolen car died of shock and bleeding from internal injuries, an inquest heard.
Pc Dave Phillips, 34, was hit by a Mitsubishi pick-up truck while trying to use a stinger device on the vehicle taken in a burglary last week.
He died in hospital shortly after the incident in Wallasey, Merseyside on October 5.
Today a brief inquest hearing was opened and adjourned at Liverpool Coroner's Court to allow coroner Andre Rebello to formally register the death and release the body of the father-of-two to his family to prepare for his funeral.
A Home Office pathologist report gave the exact cause of death as shock and haemorrhage due to transaction of the thoracic aorta, the court heard.
His widow Jennifer formally identified Pc Phillips' body, the hearing was told, after the incident. No family were present at today's hearing.
Mr Rebello said the officer, who served with Merseyside Police, while in the execution of his duties was struck by the vehicle causing the fatal injuries.
He passed on his condolences to the family of the officer and adjourned the inquest until ongoing proceedings in the criminal courts are concluded.
Clayton Williams, 18, is accused of Pc Phillips' murder and other offences related to the incident and will appear for a further court hearing next week in Liverpool.
A second defendant, Philip Mark Stuart, 30, of Prenton, Wirral, accused of burglary and aggravated vehicle-taking and death caused by an accident, after allegedly being carried in the Mitsubishi, is scheduled to appear on the same day as Williams.