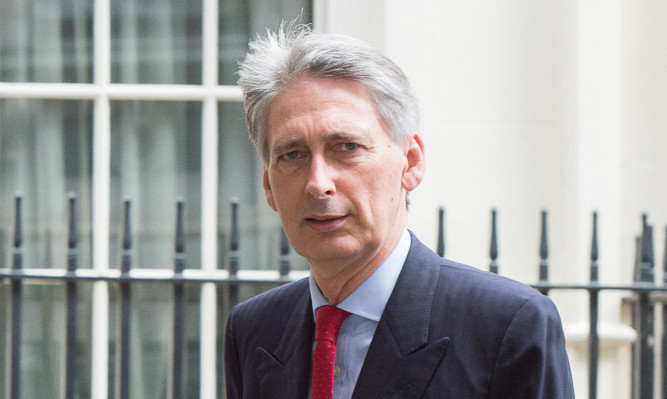 The Government wants to launch air strikes in Syria as soon as it has parliamentary support, the Foreign Secretary has said.
Philip Hammond was speaking after signing a book of condolence at the home of the French ambassador.
Asked whether the Government had parliamentary support for air strikes, he said: "I'm not sure.
"We will see what the mood in Parliament is, and when we're confident that we will win a vote, when we have a majority in Parliament, we will go back and have that debate in Parliament.
"But we need to build a consensus, we need to explain to people how us joining military action in Syria will be part of a broader-based approach that deals with the underlying problem, not just the military action against Isil (Islamic State), but eroding the drivers of support for Isil, and challenging its ideology.
"It's a package; it's not just military action, it's military, it's political, it's ideological, it's financial, cutting off the supply of money to the organisation, we've got to take action on all of these strands."
Mr Hammond emphasised that Syria's civil war would have to be resolved before Islamic State (IS) can be defeated. He said: "First of all, we will have to restart the political track in Syria.
"We have to solve the underlying problem of Syria's civil war, which is a separate issue that will allow us then to focus all the forces in Syria on the fight against Isil and its evil ideology, and that's our first priority and we are making some progress with that. It's not easy, but we're making some progress."
The UK is to hire 2,000 new spies in the wake of the attacks. Asked if this was too little, too late, Mr Hammond said: "We're doing a great deal and we've done a great deal, and the UK is as safe as it's possible to be in these circumstances.
"We're dealing with a very determined organisation, we're dealing with people who have no regard for human life, including their own.
"It's a very big challenge for us and we will have to make some adjustments to the way we do things, not just in the UK but across the free world, but we are determined to defeat this evil force and we will do whatever we need to do to defeat it.
"That means whatever we need to do at home and whatever we need to do to defeat them in their heartland."
Asked what the Government's message to the French people was, Mr Hammond said: "We will stand with you.
"Obviously we're all shocked, we're sharing in the grief that the French people are facing, but the most important thing is that we stand together in the face of a coordinated assault on our way of life.
"We're not going to be defeated, we're not going to give up, we're not going to concede anything to them, we're going to fight them, and we're going to win."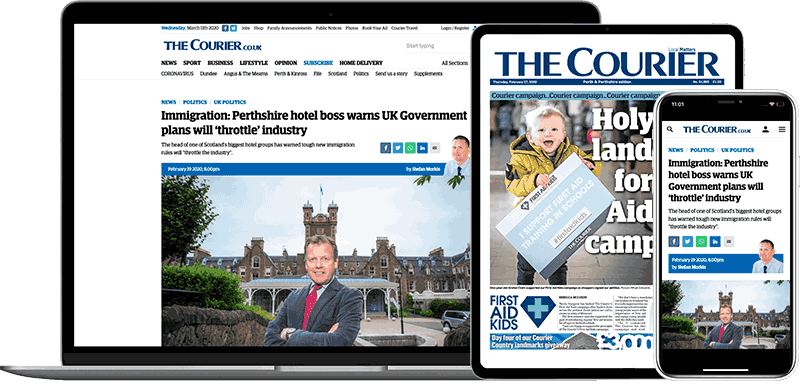 Help support quality local journalism … become a digital subscriber to The Courier
For as little as £5.99 a month you can access all of our content, including Premium articles.
Subscribe