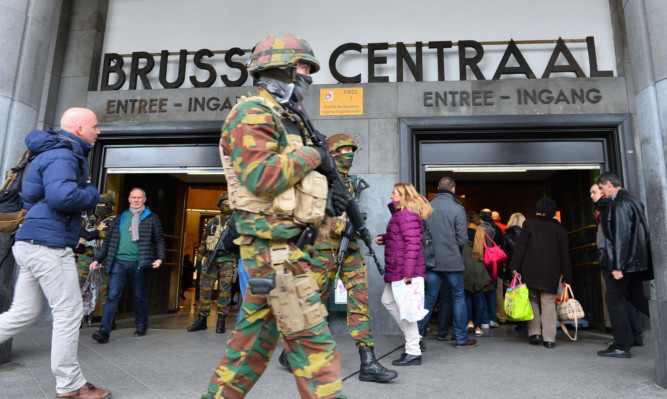 A second bomber involved in the deadly Brussels terror attacks may be on the run, according to reports.
Authorities are already searching for a suspected killer dubbed the "man in white" who was pictured at the Belgian capital's Zaventem Airport moments before twin explosions ripped through the building.
But another man suspected of being involved in the subsequent bomb attack on Maelbeek metro station may also be at large, according to state broadcaster RTBF and France's Le Monde newspaper.
They claim that the man was caught on CCTV carrying a large bag and walking with Khalid El Bakraoui, who prosecutors believe carried out the suicide attack on a commuter train.
His brother Ibrahim El Bakraoui, who is also known as Brahim, blew himself up at the airport at 8am local time, along with Najim Laachraoui, 24, who on Wednesday was revealed to be the suspected bomb maker in November's Paris terror attacks.
RTBF reported: "According to our sources, there was a second man in the suicide attack in the metro.
"We already knew that Khalid El Bakraoui blew himself up in the metro at Maelbeek station. RTBF has learnt this morning that another man is suspected of having taken part in the deadly attack.
"He was spotted on security cameras carrying a large bag. His identity isn't known at the moment. Did he die or is he on the run? The question remains open."
Prosecutors said at least 31 people were killed and 270 injured in the three suicide bomb attacks in Brussels on Tuesday morning, and the death toll could rise.
As the manhunt continues, Home Secretary Theresa May is expected to join counterparts from the European Union in Brussels for an emergency meeting on Thursday.
The meeting of justice and security ministers is "intended to show solidarity with Belgium, discuss the actual state of play in the fight against terrorism and pursue swift completion and implementation of legislation", the EU said.
Downing Street said the number of UK citizens known to have been injured in the attack was now six, four of whom have been discharged from hospital.
The other two are still receiving treatment though the spokeswoman said she was unable to give any information about their conditions.
She said there were "stills concerns" about one unaccounted for British national – a reference to David Dixon, 53, originally from Hartlepool but living in Brussels.
He sent a message to his family telling them he was okay after the airport attacks – but has not been seen since the explosion ripped through the Metro an hour later.
Downing Street said a British police expert in victim identification is being sent to Belgium as part of a package of support being provided by the UK.
Another meeting of the Government's Cobra emergency committee took place on Thursday.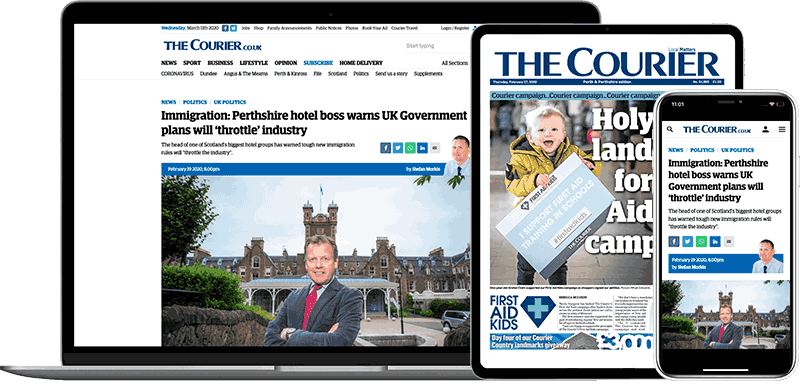 Help support quality local journalism … become a digital subscriber to The Courier
For as little as £5.99 a month you can access all of our content, including Premium articles.
Subscribe