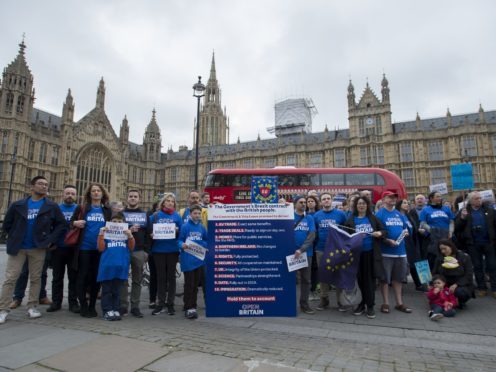 Thousands of pro-European campaigners will take part in demonstrations across the country this weekend in what has been dubbed the groups' largest ever joint grassroots national day of action.
Activists and supporters from Open Britain, the European Movement and Britain for Europe will take to the streets for 12 flagship events in every part of the UK on Saturday.
In all there will be more than 350 events taking place across the country, from Aberdeen in the north of Scotland to Falmouth in the south of Cornwall.
Thousands of pro-EU activists and supporters are expected to take part, with organisers saying 500,000 leaflets will be handed out and more than 100 street stalls set up in towns and cities across Britain, in areas that voted both Remain and Leave.
James McGrory, executive director of Open Britain, said: "Our largest ever national day of action is all about bringing together the various pro-European groups so that we can speak with one, unified, voice because we know that together we are stronger."
The day of action will lead into the launch of a fresh campaign on Sunday calling for a referendum on the final Brexit deal.
Some 1,000 activists are set to attend the campaign's launch event in London, which will include speeches from pro-Europe MPs such as Labour's Chuka Umunna and Conservative Anna Soubry.
James MacCleary, campaign director of European Movement UK, said: "The pro-European movement is gaining in strength and momentum and that progress will be reflected this weekend with a huge demonstration of grassroots power in favour of a people's vote on the Brexit deal."
Anne Weyman, vice chair of Britain for Europe, added: "We may come from different political parties, different traditions and different groups, but we are united by our desire for the people to have their say on the Brexit deal and we are determined to make sure their voice is heard loud and clear."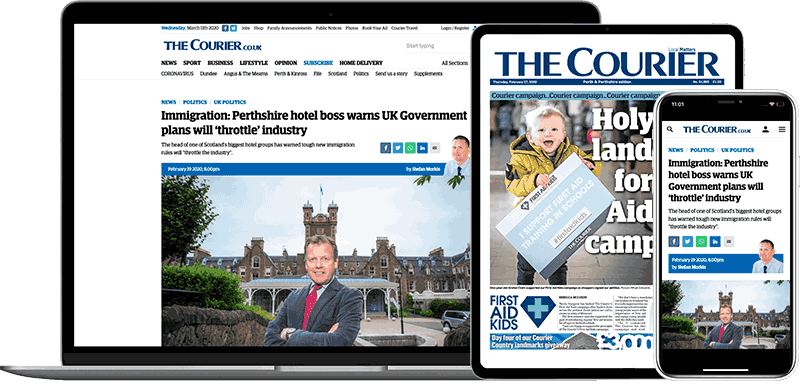 Help support quality local journalism … become a digital subscriber to The Courier
For as little as £5.99 a month you can access all of our content, including Premium articles.
Subscribe