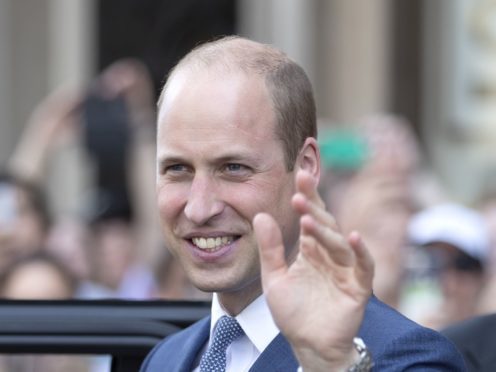 The Duke of Cambridge will attend the world premiere of Peter Jackson's First World War film They Shall Not Grow Old at the BFI London Film Festival later this month.
Jackson has created the film in 3D, remastering 100-year-old footage from the Imperial War Museum's vast archives using modern production techniques to present never-before-seen detail.
Prince William will be present at the premiere, which is being shown as the film festival's Special Presentation on October 16 at BFI Southbank in London.
The event marks the centenary of the First World War.
The film will also be shown simultaneously in cinemas across the UK in 3D and 2D during the premiere.
Jackson, The Lord of the Rings and The Hobbit director who has won three Oscars, used ground-breaking methods for the film, including the colourisation of the black and white archive footage.
The film is accompanied by the voices of war veterans to bring to life the reality of war for a new generation.
Jackson previously said: "I wanted to reach through the fog of time and pull these men into the modern world, so they can regain their humanity once more – rather than be seen only as Charlie Chaplin-type figures in the vintage archive film.
He said he used "computer power to erase the technical limitations" of such old footage, adding that we can now "see and hear the Great War as they experienced it".