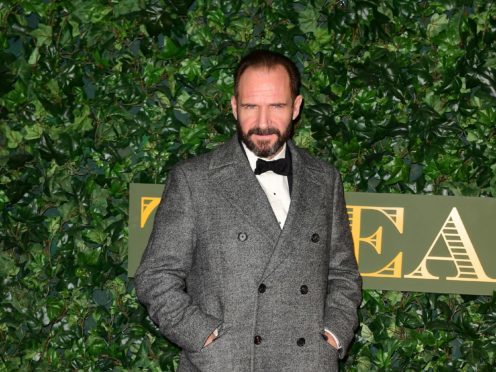 Ralph Fiennes has said he is saddened by the "unhealthy status" of the UK's relationship with Russia.
The actor makes his third directorial film effort with The White Crow, about Russian ballet star Rudolf Nureyev's defection to the West in 1961.
Arriving at the movie's premiere at the BFI London Film Festival, he told the Press Association: "We are living in a very unhappy time with the relationship between the UK and Russia at a particularly unhealthy status.
"That saddens me because I have personally felt enriched by my friendships with many Russians and my encounters with Russian writers and artists and theatre directors and filmmakers ever since I was a student and I think the richness of Russian culture, and our culture too, there is a wonderful place where we can interact."
Fiennes added that he believes art can transcend divisions and disputes between countries, saying: "I think people recognise artists and expression through dance, theatre, film, literature, music.
"Of course Russia's great composers constantly move us and I think the more that we can massage the freedoms of artist to express and to travel and to interact, I think it needn't be political but I think for our souls.
"When you go to Russia there is no shyness about talking about the Russian soul.
"They talk about souls and I think we respond to that, we identify that.
"The English aren't so comfortable talking about their souls but as an Englishman going to Russia I felt this great sense of release."
Playwright and screenwriter David Hare, who penned the script, said he believed they might not have been able to make the film if they were starting today.
He said: "I think it might have been more difficult to make the film now than it was.
"It was a year and a half ago that we were filming in St Petersburg and I think that has become more difficult and that for me is a source of regret.
"I'm a believer in keeping contacts open and I believed that about all the places that I've written about and I've written about some very controversial places.
"But by and large I'm not a great fan of boycotts and I'm not a great fan of embargos and I think we would all like to see more contact with Russia, not less."