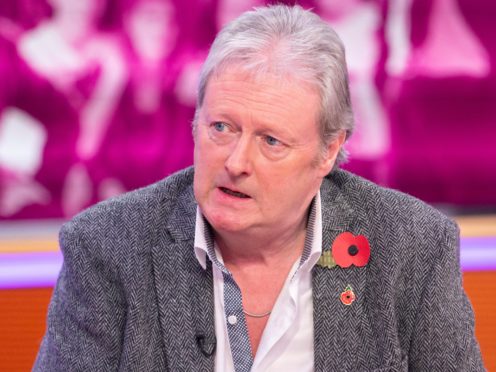 Coronation Street star Charlie Lawson has said he needs to "reassess" his life after having a mini-stroke on stage during a play last month.
Lawson, best known for playing Jim McDonald on the cobbles on and off for nearly 30 years, fell ill in early October while performing in the national tour of Rebus: Long Shadows, in Edinburgh.
He told the audience at the time that he thought he was going to faint, and forgot his lines, before he left the stage and was replaced by his understudy.
Appearing on ITV's Good Morning Britain, Lawson, 59, described the impact the mini-stroke had on him, while becoming emotional.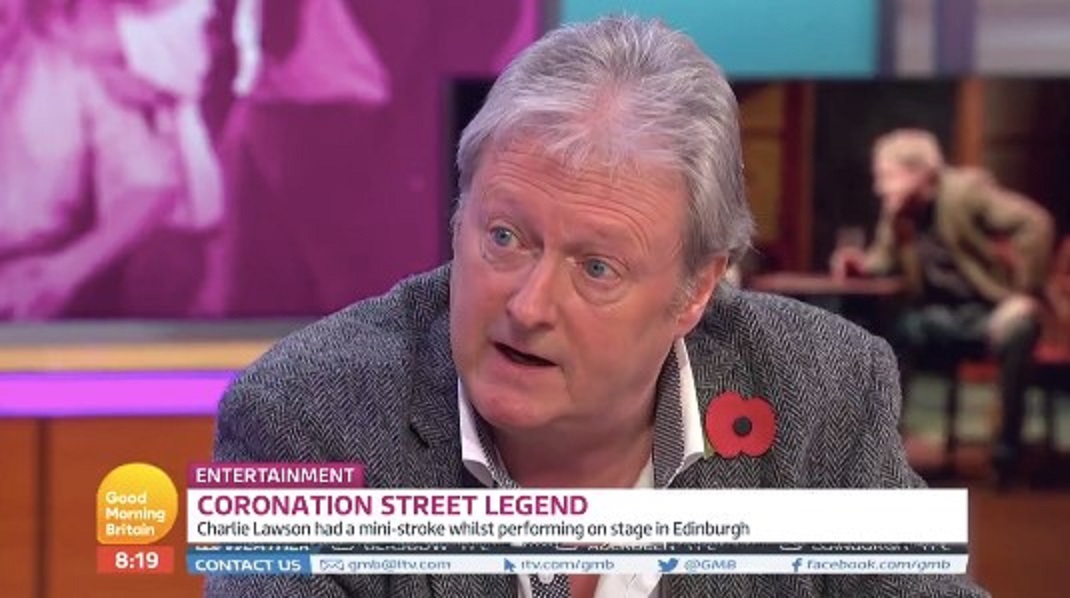 He said: "I don't know why I get emotional talking about this, but the psychiatrist said I need to talk – it's quite difficult."
Sharing details of what he remembers, he said: "I didn't know where I was.
"I thought John (Stahl, his co-star) was saying lines from a different play, I remember moving to where I thought I was meant to be, and John clearly knew something was wrong, he took me off stage."
He said he remembers going deaf, and added: "It wasn't scary, I just knew something was desperately wrong."
Lawson said that he went to hospital shortly after, and that an MRI scan showed he had a transient ischemic attack (TIA), which the NHS says is caused by a temporary disruption in the blood supply to part of the brain.
"I spoke to this doctor and said, 'Why am I upset about this?'," he said, revealing his emotional reaction to his health scare.
"He said, 'If you break your leg, you break your leg. If something goes wrong with the computer (the head), it can disturb you'."
He added: "I'm going to have to take some time just to reassess my life, which is a shock, because you know, I like life."
Lawson also said that he is hoping to return to Corrie next year "for a longer stint" as Jim, after making a brief appearance last month.