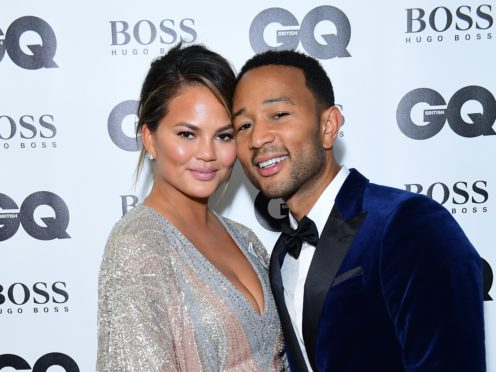 An emotional John Legend paid tribute to his wife Chrissy Teigen and described her as "the kind of woman you write songs about".
The couple met in 2007 before marrying in 2013 and have two children together – daughter Luna, two, and six-month-old son Miles Theodore.
Legend, 39, and Teigen, 32, are known as one of Hollywood's strongest couples and on Monday they were side by side as model and television presenter Teigen was honoured at Glamour magazine's women of the year awards.
Taking to the stage in New York, Legend introduced himself as a "trophy husband" before praising Teigen as the "star" as well as the "heart and soul of the family".
He said: "I am very much in love with this woman", adding: "But I'm not the only one who loves her. Many millions of people who aren't married or related to her love her too.
"Everywhere I go, I meet people, fans, who used to ask me for an autograph or tell me how much they love my music. Now, the number one comment I get from people who used to be my fans is how much they love Chrissy. She gets bigger cheers than I do at my own concerts. They love her.
"People love her honesty. Her humour. Her beauty and style. Her passion for food. Her sense of adventure and fun. And they love her big, beautiful heart. The heart she wears on her sleeve. She inspires so many people and so many women. I mean, she's the kind of woman you write songs about."
Legend's 2013 international hit, All of Me, was written about his wife. Teigen is known for her humorous social media posts, which include trolling Donald Trump and showing off her favourite headbands.
Legend believes being able to directly connect with fans has enabled her popularity.
He said: "I think the world may have missed out on Chrissy's full awesomeness if it weren't for social media. She would have never fully shone the way she does if she were filtered by publicists and handlers.
"Chrissy's biggest impact may be the way she proves that just by being the person you are, you can make a difference. Being who you are, unapologetically, you can make a difference."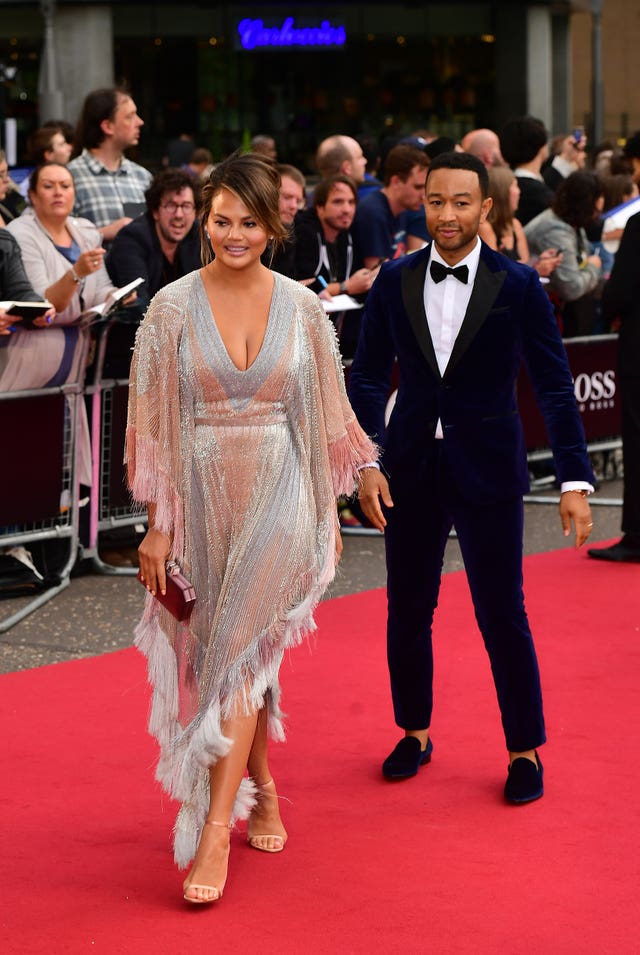 He added: "I am amazed by the woman that you've become. And I'm truly glad that the rest of the world has finally found out about it, too."
Accepting her influencer honour, Teigen also became emotional, calling Legend the "most incredible husband on the planet".
She later joked: "I didn't cry during our wedding. I hate you John, I really do,"
Also honoured at Glamour's women of the year awards were the victims of Larry Nassar, the former USA Gymnastics national team doctor convicted of sexually assaulting girls and young women.
They were named the voices of courage.
Actress Viola Davis was named the icon of the year while Democrat Senator Kamala Harris was named advocate of the year.