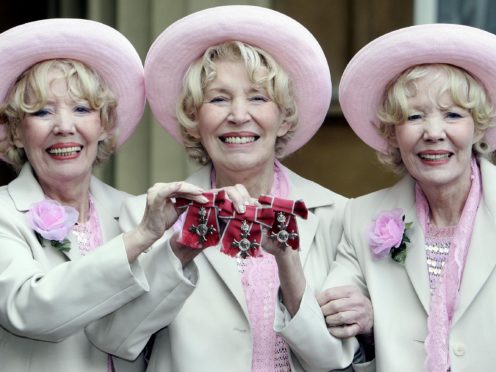 The Beverley Sisters have been described as "the forerunners of the Spice Girls and Little Mix and girl power" after singer Babs Beverley's death at the age of 91.
Babs, one of the three members of the 1950s group of sisters known for hits including I Saw Mommy Kissing Santa Claus, had cancer and died at the end of October.
Her older sister Joy died in 2015, also at the age of 91, leaving Babs's twin Teddie the only surviving member of the vocal harmony trio.
The group's agent Johnny Mans told the Press Association: "She had been at a care home in Brighton for a while and had cancer for five-and-a-half years but she still looked gorgeous.
"To me they were all wonderful girls, exceptional personalities, really bubbly and always smiling."
Mr Mans said it was poignant that Babs died at the same age as Joy.
He added: "The legend of the Beverley Sisters will go on forever.
"I will miss her as a friend and agent. We used to go to a lot of functions together and they were unique. Even if they were late, they would make an entrance."
He said they were "our answer to the Andrews Sisters", their American counterparts.
Babs was born Babette in Bethnal Green in May 1927 with twin sister Teddie on Joy's third birthday.
The girls seemed destined to have a career in music as their parents were George and Victoria Beverley, who performed as a music hall duo.
During the Second World War, the sisters landed a campaign for Ovaltine to star as "Bonnie Babies" in their adverts.
Their status as celebrities blossomed and they went on to land their own TV show, Three Little Girls In View, which later was renamed as Those Beverley Sisters.
Columbia Records signed them in 1951, and their contract led to them becoming the highest paid female act of their time.
Their hits included Little Drummer Boy, Bye Bye Love and Always And Forever.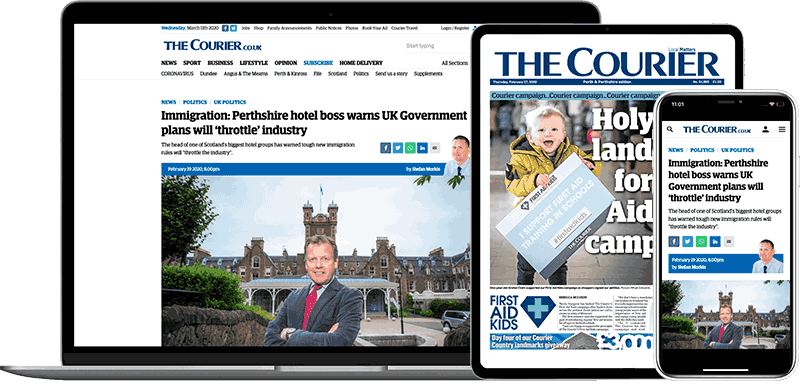 Help support quality local journalism … become a digital subscriber to The Courier
For as little as £5.99 a month you can access all of our content, including Premium articles.
Subscribe