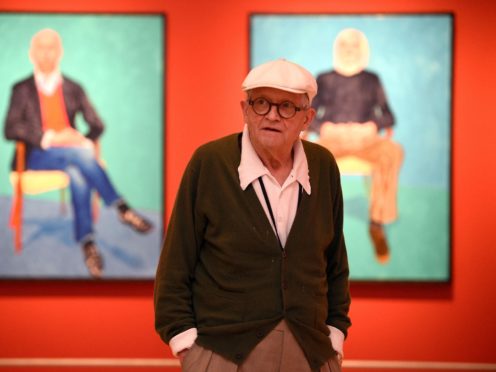 One of Britain's best-loved artists, David Hockney is most famous for his paintings of Californian life.
He has painted houses in Los Angeles, their swimming pools and naked or semi-naked men in the water, in a distinctive palette forever associated with the artist.
It is one of those works – Portrait of an Artist (Pool with Two Figures) – that has set the auction record for a living artist after it sold for 90 million US dollars (£70 million) at Christie's in New York.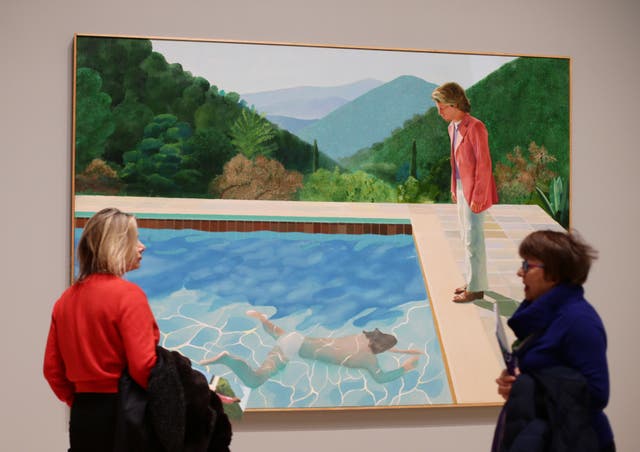 The California paintings are a long way from his roots – the 81-year-old was born on July 9 1937 in Bradford, Yorkshire, to working-class parents, who he would capture on canvas.
In his 70s he returned to Yorkshire, where he produced a stunning series of landscapes capturing the changing seasons.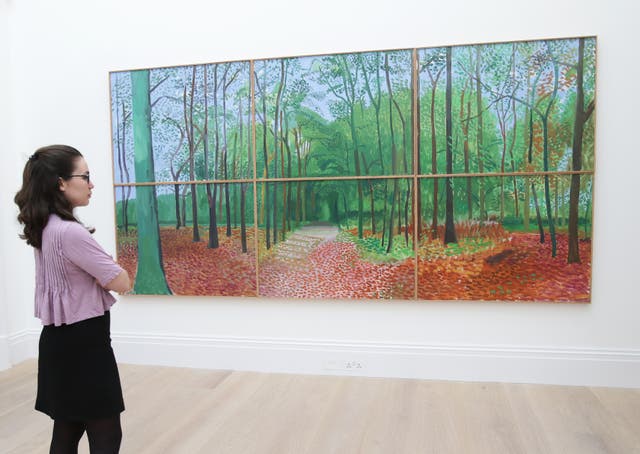 Hockney studied at the Bradford College of Art and the Royal College of Art (RCA) in London in the 1950s and early 1960s and had a sell-out solo show after leaving.
But the artist was almost denied his RCA diploma because he did not complete an essay, an act of rebellion as he felt he should be judged solely on his art.
He spoiled his paper with a sketch of a diploma in protest.
When the decision was reversed, Hockney was awarded a gold medal which he is said to have accepted while wearing a gold lame jacket and carrying a gold-coloured shopping bag.
He created a group of paintings, which he later described as "homosexual propaganda", portraying gay relationships and was open about his sexuality when homosexuality was still illegal.
The painter was drawn to California in the 1960s and his most famous works from Los Angeles, where he settled permanently, include A Bigger Splash (1967) and Peter Getting Out Of Nick's Pool (1966).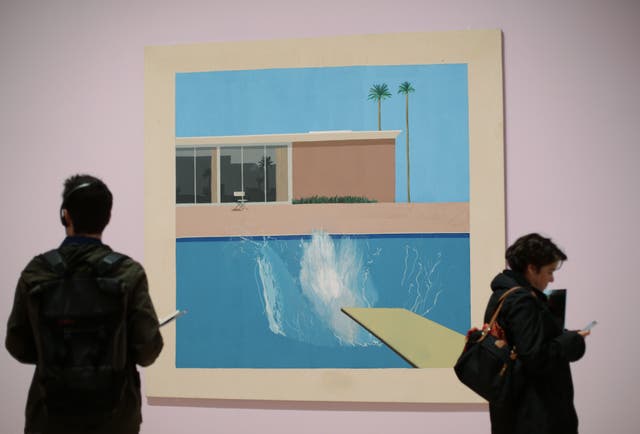 In the late 1960s and 1970s, he also became known for his double portraits, with Mr And Mrs Clark And Percy (1970-71) portraying designers Celia Birtwell and Ossie Clark, along with their cat, among favourites.
Many of his most beloved works were included in his first retrospective in 29 years at the Tate Britain in 2017, which became the gallery's most popular exhibition, pulling in almost half a million visitors.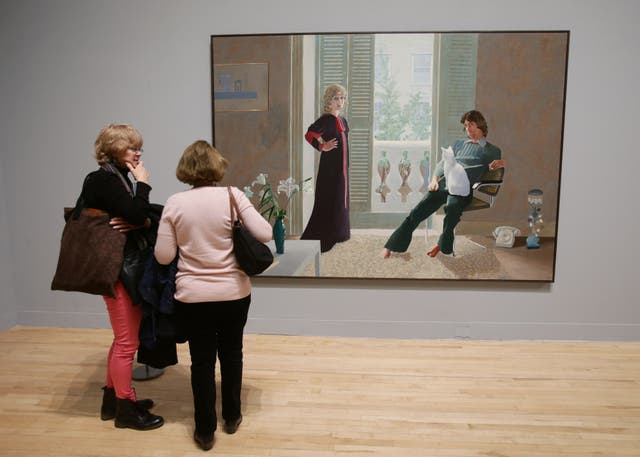 It travelled to the Pompidou Centre in Paris and The Metropolitan Museum of Art in New York.
As well as paintings, drawings and photography, the exhibition also featured more than 70 iPad and iPhone works, showing how Hockney always embraced new technology.
Often a non-conformist, Hockney has spoken out about the UK's smoking ban, calling it "mean-spirited".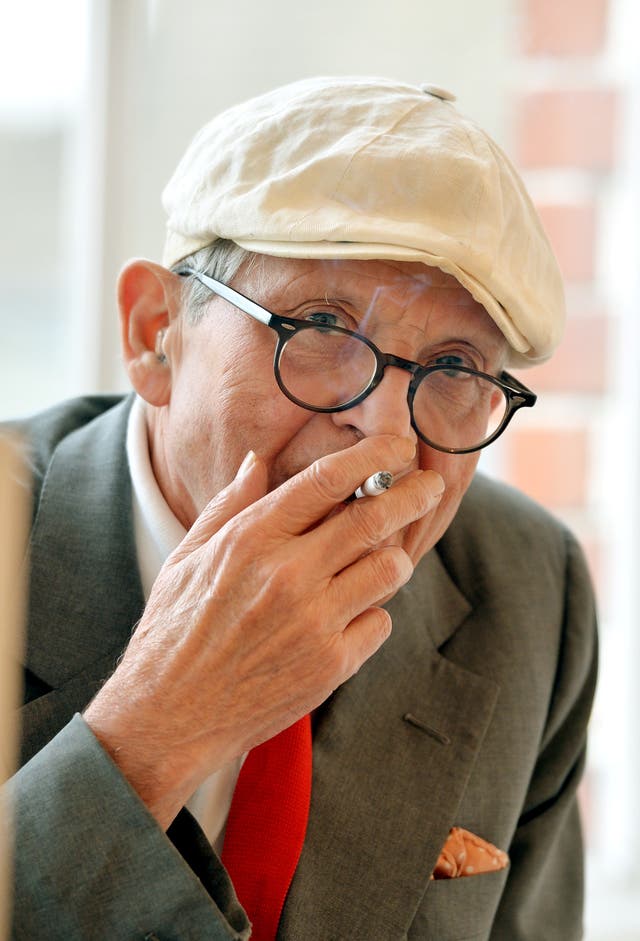 Earlier this month he was given the inaugural lifetime achievement award at the Queen Sonja Print Award, where he told the Press Association the prize "makes me feel old".
He added: "I always say in the studio I don't feel old, I just feel 30. I do still feel 30 in my studio, that is why I stay there most of the time.
"I'm OK, when I was young of course you think you're immortal, that is why the young smoke, they think they're immortal. They always will."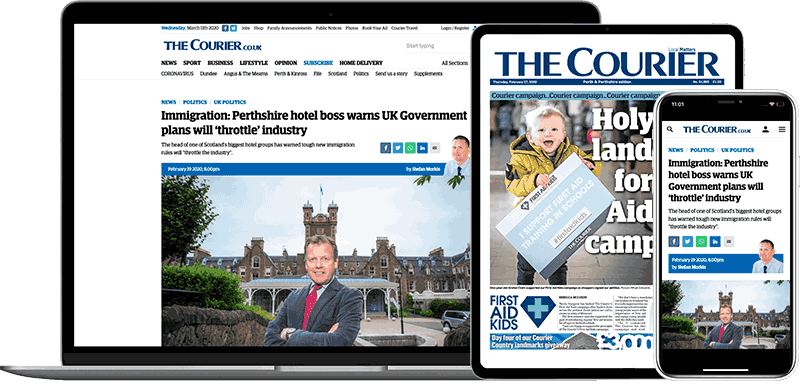 Help support quality local journalism … become a digital subscriber to The Courier
For as little as £5.99 a month you can access all of our content, including Premium articles.
Subscribe