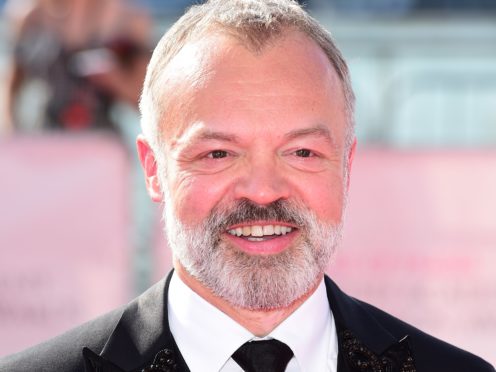 Graham Norton has welcomed the current political climate and said it is positive that "people are now engaged".
The comedian, actor and presenter has said that people are now talking about the state of national and international politics, and developing political opinions.
Speaking at the National Book Awards, the presenter and author said that he is happy to stay "far, far away" from politics in his fiction, but is pleased that society at large is more involved.
He said: "I think there is enough politics in real life right now. But do you know what, I think it's good, people talk about the state of the world the state of the country.
"It's great that we are talking about those things. For so long, politics never came up.
"You would talk to people for days, months, and it would never come. What's great is that people are now engaged and they have opinions, and that's good."
Norton has said that his move to fiction offered him a refreshing solo outlet, not bound by the restrictions of meetings and collaboration, and that it was something he wanted to do after turning 50.
He said: "It was on my bucket list. I didn't know if I'd enjoy it, I didn't know if I'd be any good at it.
"It is an odd thing, because the books are so different from anything else I do, they're not funny, they're not anything to do with show business, they're kind of standalone.
"Everything I do in my life, there's meetings involved. With this, it's me, alone in a room doing what I want. If it was always like that, I'd probably, but in contrast to everything else that I do, I love it."
Norton lost out in the Popular Fiction Book Of The Year award for A Keeper, his second novel. The prize went to Gail Honeyman for Eleanor Oliphant Is Completely Fine.