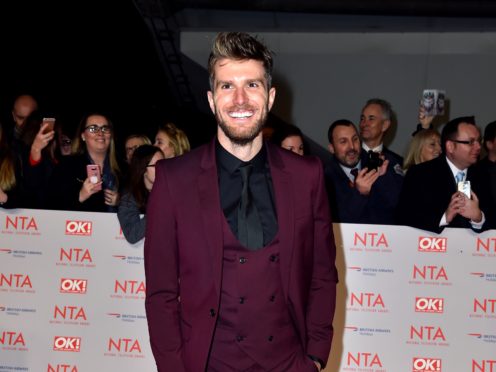 Joel Dommett was forced to miss an episode of I'm A Celebrity: Extra Camp after he was injured so badly on set, he needed stitches in his head.
The comedian and presenter usually hosts the I'm A Celebrity spin-off show with Joe Swash and Scarlett Moffatt, but was absent from Tuesday's broadcast.
He shared one picture of himself on Instagram in hospital, showing a doctor stitching his head as he grimaced, along with another shot of his head bandaged up.
Dommett wrote that "due to unforeseen windy circumstances", part of the set was blown "onto my head during rehearsals".
"I had seven stitches like a big brave boy and I'll be back tomorrow.
"To be honest I'm less worried about my health and more worried that the show will be better without me. Half a day off school to go home and watch neighbours! Woo! GOOD LUCK @scarlettmoffatt and @realjoeswashy."
Dommett took part in I'm A Celebrity in 2016 and came second to Moffatt.