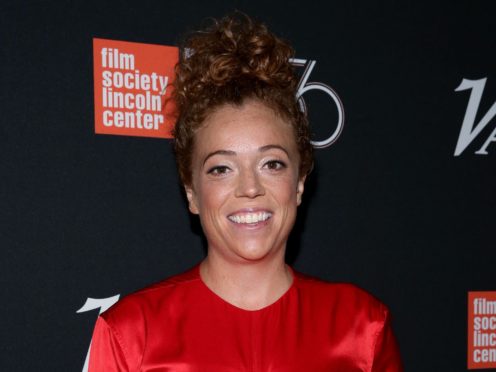 Comedian Michelle Wolf has hit back at Donald Trump after he criticised her on Twitter.
Comics are traditionally hired for the White House Correspondents' Dinner and Wolf performed at April's event, which Trump did not attend.
The president tweeted: "So-called comedian Michelle Wolf bombed so badly last year at the White House Correspondents' Dinner that this year, for the first time in decades, they will have an author instead of a comedian.
"Good first step in comeback of a dying evening and tradition! Maybe I will go?"
She hit back, in apparent reference to his relationship with the media: "I bet you'd be on my side if I had killed a journalist. #BeBest"
The White House Correspondents' Association announced on Monday that Pulitzer Prize-winning author and historian Ron Chernow will address its annual dinner next year, following Wolf's anti-Trump performance last time.
One Twitter user wrote: "Michelle has won. Everybody else just go home right now," while another added: "To be honest, I would be more terrified of a historian if I were him."