 Foreign Secretary William Hague has "strongly condemned" a nuclear test carried out by North Korea today, calling it a "violation of United Nations Security Council resolutions".
Mr Hague's comments came as the reclusive communist state confirmed it had successfully conducted a third underground nuclear test, defying UN orders to stop building atomic weapons.
Mr Hague said: "North Korea's development of its nuclear and ballistic missile capabilities poses a threat to international and regional security. Its repeated provocations only serve to increase regional tension, and hinder the prospects for lasting peace on the Korean Peninsula."
North Korea said it had tested a "miniaturised" nuclear device. The underground explosion could take North Korea a big step closer to its goal of building a nuclear warhead small enough to be mounted on a long-range missile that could threaten the United States.
Official state media said the test was conducted in a safe manner and aimed at coping with "outrageous" US hostility that "violently" undermined the North's peaceful, sovereign rights to launch satellites.
North Korea faced sanctions after a December launch of a rocket the UN and Washington called a cover for a banned missile test.
The North said it used a "lighter, miniaturised atomic bomb" that still has more explosive force than past tests.
The United States Geological Survey said it had detected a 4.9 magnitude earthquake in North Korea.
The nuclear test is North Korea's first since leader Kim Jong Un took power in December 2011 following the death of his father, Kim Jong Il, and marks a bold statement for the young leader as he unveils his domestic and foreign policy for a country long estranged from the West.
Experts say regular tests are needed to perfect North Korea's goal of building nuclear warheads small enough to be placed on long-range missiles. This atomic test – North Korea's third since 2006 – is expected to take Pyongyang closer to possessing nuclear-tipped missiles designed to strike the United States.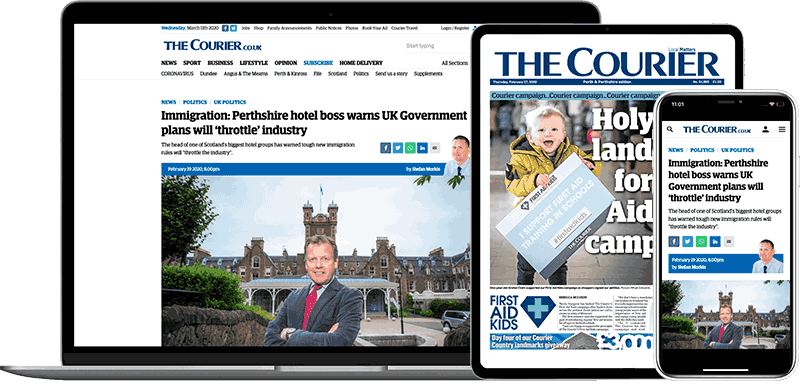 Help support quality local journalism … become a digital subscriber to The Courier
For as little as £5.99 a month you can access all of our content, including Premium articles.
Subscribe