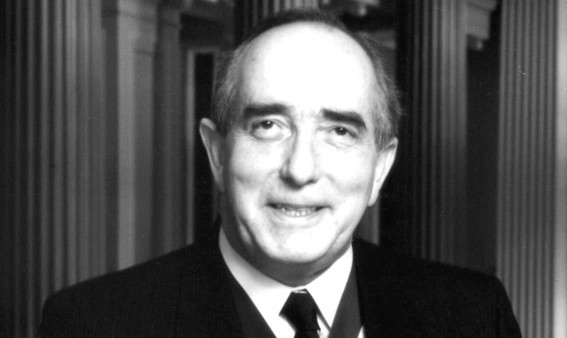 Retired Dundee solicitor Alistair C Clark, a past president of the Law Society of Scotland and senior partner of what is now Blackadders Solicitors, has died aged 81.
Born and raised in Barnhill, he was educated at Grove Academy and graduated MA from St Andrews University and LLB from Queen's College, Dundee.
After serving his legal apprenticeship at Edward Cowan & Co, he joined Reid, Johnston Bell & Henderson and became a partner in 1961.
He developed his chamber and commercial practice before his firm amalgamated with Blackadder Gilchrist & Robertson, to form in 1985 Blackadder Reid Johnston, of which he was managing partner until retirement.
He chaired the Angus Legal Aid Committee and became Dean of Faculty of Procurators & Solicitors in Dundee, of which he was an honorary member, in 1979.
He became president of the Law Society of Scotland in 1989/90 and sat as an Honorary Sheriff at Dundee.
Passionate about standards in the profession, he considered the high point of his Law Society career to be successful resistance to the then government's proposals to impose change on the profession, which have still not been wholly implemented.
In retirement he served as chairman of the Scottish Conveyancing & Executries Board and continued his charitable work as chairman of Dovetail Enterprises, Dundee Disabled Children's Association's Trustee Board and Edradour Housing Association, along with trusteeship of other grant making bodies.
Mr Clark was founder chairman of Broughty Ferry Round Table and founder president of Claverhouse Rotary Club, where he was a Paul Harris Fellow.
He married Evelyn Johnston on St Andrew's Day 1960.
Two of their three sons, Johnston and Campbell, have followed him as partners in Blackadders, while Struan practices medicine in New Zealand.
Mr Clark was a lifelong member and former elder of Barnhill St Margaret's Church, where his funeral service will take place on Tuesday.