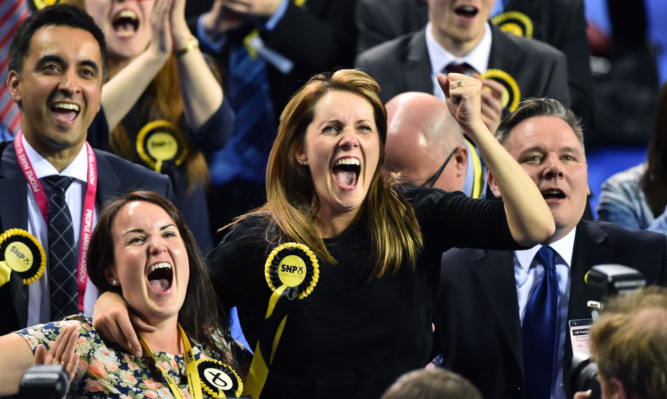 Two weeks ago today, Scotland woke up to find that the tectonic plates of politics had shifted beneath our feet.
At the count in DISC on election night in Dundee, I witnessed votes being tipped out of ballot boxes from all around the city.
We knew within minutes of the ballot papers shaking down that the SNP would win healthy majorities in both Dundee seats, and there started a long night as we waited to see if that result had been replicated around Scotland.
It was.
We all know what happened next. Fifty new SNP MPs made their way down to Westminster to join their six colleagues.
The youngest MP for 300 years is making her mark and I hear that Dundee West's new MP Chris Law is considering ditching his trademark tweed suit as the breeze from the Thames is balmier than the haar that rolls up the Tay.
Anyone who has been following the news will know what a difficult couple of weeks it has been for the Scottish Labour Party.
We saw all our MPs but one wiped out and the resignation of our leader Jim Murphy in a bitter row with a trade union. We lost valued colleagues, many of whom were formidable campaigners in their fields, like Dame Anne Begg, an expert in disability rights.
But the result was not about our MPs. Politicians take that risk and rejection is as strong a democratic lesson as winning. This was about the Scottish people, their expectations and a shift away from a party that people many feel no longer voices their daily concerns or aspirations.
The Scottish people sent a loud and clear message to the Labour Party two weeks ago that they want us to be better, much better.
Despite the SNP's sweeping result I do believe there is a healthy concern that we need strong political parties from all parts of the political spectrum to maintain balance.
That is one of the most precious tenets of democracy a plurality of voices and a constant tension between those voices to arrive at the best decisions and outcomes.
But I believe more strongly that there is a critical need for a strong party on the centre left of politics in Scotland: 750,000 people in Scotland voted Labour two weeks ago. Many of them voted Labour because their starting point for social change is not through the prism of the constitution or national identity.
It is through an economic and social belief that there should be greater equality and everyone should have the best chance in education, employment and be respected for what they achieve and how they conduct themselves, not their identity; nation, class or family background.
That is where Scottish Labour will always differ from the SNP but what we have in common is our aspirations for a better country and a better way of life for the many, not the few.
This was never better put than by Labour's deputy leader Kezia Dugdale at First Minister's Questions last week.
Facing up a crushing blow by the electorate, Kez questioned Nicola Sturgeon on appalling education statistics that had been published during the general election campaign but had received little attention in the election frenzy.
Seventy-five per cent of pupils from the most disadvantaged backgrounds in Scotland do not have the numeracy skills they should have by S2. That, for a developed nation, is a disgrace.
Also, 102,000 fewer exam candidates are getting the grades they need, and subject choices are being cut back as many parents of secondary school pupils will testify.
And 140,000 fewer students are attending college. Education and training should be the highest priority for any government and we should expect it to be an absolute priority for Nicola Sturgeon and her government.
Scottish Labour's future will give strong voice to these crucial daily concerns. Not looking at the constitution as our starting point, but focusing relentlessly on people's lives.
Standards of children's education. The health of our nation. A better, more balanced economy that puts a fair deal for protection for workers at the heart of economic prosperity.
Only by speaking to these daily concerns will Labour regain trust and voice at the heart of our communities. It may take time, but out of the ashes the phoenix rises.
We will strive to regain your trust and serve the Scottish people better than we ever have done before.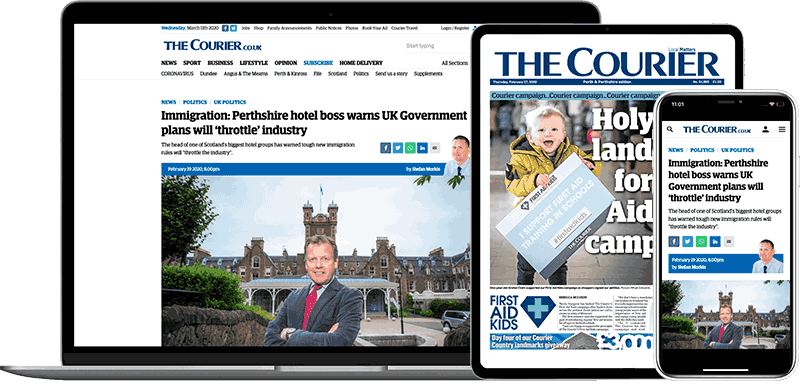 Help support quality local journalism … become a digital subscriber to The Courier
For as little as £5.99 a month you can access all of our content, including Premium articles.
Subscribe