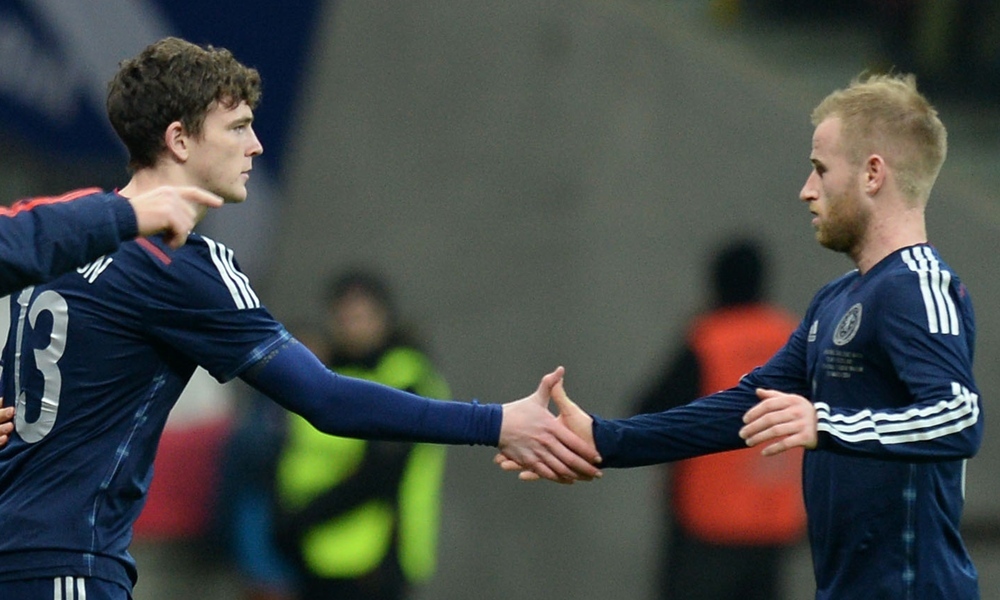 It probably seemed like a good idea at the time.
With no TV channel lined up to provide the normal live coverage of Scotland's friendly in Poland, the Daily Record launched an ambitious bid to provide free online streaming of the match in partnership with official Scotland sponsor Vauxhall.
A good idea, right up until kick-off.
With no other source for the game, fans flooded the site with all too predictable consequences.
Many received no feed at all, while those lucky enough to catch a few seconds of play were soon confronted by the spinning wheel of buffering hell.
Understandably, the Record's Twitter feed had been very busy pre-match reporting the exclusive of all exclusives. But it soon went very quiet.
Then came a sheepish 'we might have fixed it' message just before the start of the second half.
And things did improve a fair bit, but that is probably because so many users had long since given up and gone to find other streams from some of the internet's shadier areas.
Some might have even resorted to watching England on ITV HD. That's how bad it was.
So does the Record deserve the criticism being fired its way?
To some extent, maybe.
It blamed the problems on "unprecedented demand". Hopefully the actual traffic figures will emerge over the coming days, but it was surely clear to everyone that they had to throw as much bandwidth into the mix as they could lay their hands on. And then some.
But I must admit to having some admiration for what the Record tried.
By all accounts, the match was only going to be available on pay-per-view until they stepped in.
Scotland fans are used to getting the short straw when it comes to live football coverage, so in the absence of a proper TV deal any effort to provide coverage must be applauded.
Yes, the Record will take a pasting. But, as a wise man once said, the only thing worse than being talked about is not being talked about.
They will have picked up new followers amid the problems, and their site may well still benefit in the longer term.
No. For me, it's the TV companies and SFA who should face the toughest questions.
In a time when TV firms are battling to prevent viewers using free online streaming sites (potentially depriving our cash-strapped game of yet more money), Wednesday night's mess only presented the pirates with an open goal.
Many thousands of Scots football fans will be more familiar with the murky world of Sopcast, Ace Stream etc than they were before, and who would be surprised if some of them fire up the laptop again at the weekend to find more free football?
A sorry affair all round and one we can only hope won't be repeated any time soon.
But the biggest pity of all? Surely that's obvious.
The debacle meant so few saw the debut of Scotland-star-in-the-making Andrew Robertson in the Scots' 1-0 win.
I bet his family are glad they flew out to the match now…