 When Alan Shearer was transferred from Blackburn to Newcastle for a world record breaking £15million he probably though he was at the pinnacle of his career.
How wrong he was.
Coming up in Thursday's Courier we reveal how Match of the Day pundit Alan traded the glitz and glamour of Premier League commentary for the trip of a lifetime to…Laurencekirk.
Rumours the shiny-domed target man thought he still was in Aberdeen for the duration are genuine, although suggestions locals ran to get their favourite sheep when they heard Shearer was en route are entirely fabricated.
Staying on a football theme, Coming Up Corner asks you, dear reader: How passionate are you about your football club?
Passionate enough to stage a mass pitch invasion to get a game abandoned because losing it will send you into sporting obscurity?
If you answered Yes to the above then tomorrow's Courier will be right up yer touchline, as we reveal the fan group plotting just such a 90th minute intervention.
In other news we bring you details of a proposed aero-space centre for Kinross, statistics showing just how much malicious fire-raising costs and the bombshell news that none other than Mr Tumble has been selected for an honorary degree at Dundee Uni.
All this and more in your Shear class Courier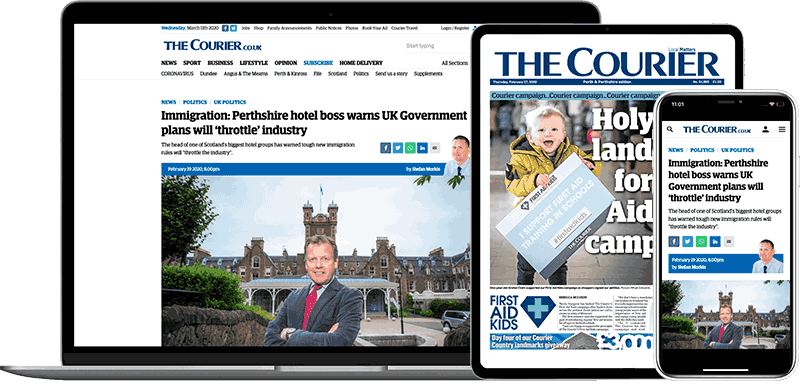 Help support quality local journalism … become a digital subscriber to The Courier
For as little as £5.99 a month you can access all of our content, including Premium articles.
Subscribe