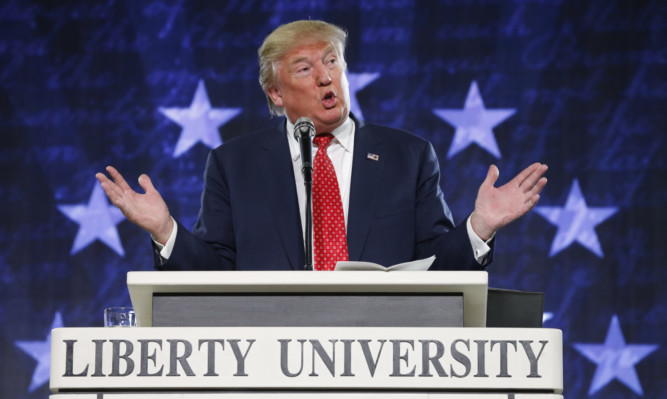 Donald J Trump wants to make America great again.
Building big walls and stopping Muslims from entering the country until he and presumably minds even greater than his own can work out "what the hell is going on" are among his plans.
One might argue that makes him something of a buffoon and possibly a bigot. A bigoted buffoon even.
But since when did we stop buffoons entering the country?
Donald J Trump is currently electioneering and is perfectly entitled to make whatever pledges he wants, within the confines of law.
Most people agree freedom of speech is jolly important.
Indeed, the way fundamental human rights are apparently quashed in some cultures and regimes is something most people abhor.
We can't bleat on about the kind of freedoms we think everybody should take for granted and then take exception when someone uses said freedoms to say something we don't like.
Of course, those horrified by the behaviour of Donald J Trump have a radical solution.
They want to close the border.
Somewhat ironic really.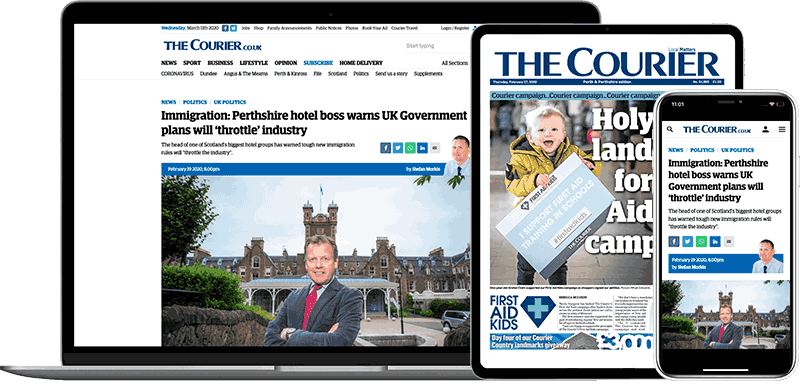 Help support quality local journalism … become a digital subscriber to The Courier
For as little as £5.99 a month you can access all of our content, including Premium articles.
Subscribe