Lord Andrew Lloyd Webber has urged the Government to adopt a programme making classical music accessible to students in every secondary school to avoid it becoming "the preserve of the rich".
The 75-year-old composer previously said his repeated lobbying for the Government to embrace the Music in Secondary Schools Trust programme has been met with a "vague fudgy nod", but he is now encouraging musicians to "get together" to stop talking about it and "get it done".
Lord Webber appeared on LBC's Nick Ferrari At Breakfast show on Wednesday advocating the well-documented benefits of the scheme to children's behaviour, grades and self-awareness since its launch 10 years ago.
"It's mind-blowing that nobody takes the scheme and does it," he said.
The Music In Secondary Schools Trust was established with funding from the Andrew Lloyd Webber Foundation and the Charles Wolfson Trust and promises every child "an entitlement to study a classical musical instrument on entry into secondary school, as well as tuition and performance opportunities".
The programme began at the City of London Academy Highbury Grove secondary school and saw children in years seven to nine receive a free violin each and weekly music lessons.
Lord Webber said: "The school was frankly a bit of a mess, I think everybody knew that. But within three years of them having a free violin and having a weekly music lesson, the school completely turned around."
He continued: "It turned into a school which had its first student at Oxford (university) and that kid came back to teach there and it was all due to the music programming.
"For the Government to adopt it, or whichever party comes into power next, just adopt it. It's only £200 a child a year and we have every statistic that the Government can possibly want for 10 years of what this trust has done."
Lord Webber said his repeated lobbying Government has always been met with a "yes of course", continuing: "But the trouble is, as with everything with these schemes, it gets passed from department to department to department.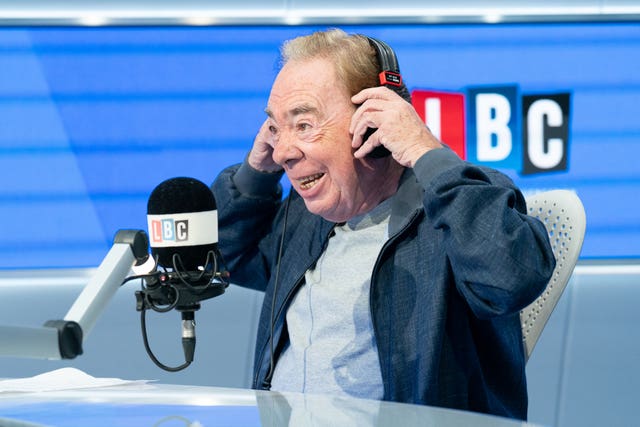 "Is it the Ministry of Culture, is it Education, is it the Treasury?"
The theatre impresario advised that there are "votes in this scheme" referencing the next election.
"If you're a parent and you suddenly see that your child has got some huge interest, you become interested. We see parents coming in to watch their children and sometimes their jaws drop," he said.
"If you saw a programme where it was saying that we're going to do music in every single school, I mean I think you'd get so many votes. I really do think that, because people are proud of their kids."
Lord Webber's comments come off the back of Dame Kathryn McDowell, managing director of the London Symphony Orchestra, who said that she didn't want classical music to become "the preserve of the rich" which she implied has become the case within the acting industry.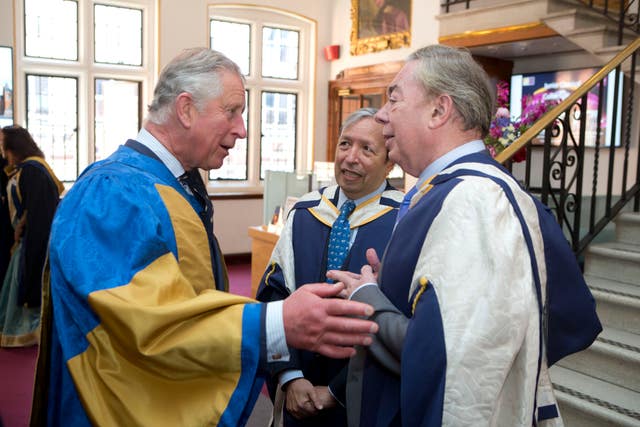 He said: "I completely agree with her because when I was a kid, the Royal College of Music had a Saturday morning school and it was free, and now it isn't.
"I can think of various musicians who I know who went through the Royal College of Music like John Lill, who won the Tchaikovsky competition, and (is) one of our best pianists. He came from Leyton and he got the scholarship and went to the Royal College of Music and that's what we don't seem to have any more.
"But we could fill the gap with schools music."
Lord Webber said he first read about the scheme eight years ago and attended an "extraordinary concert which was amazingly moving" at Highbury Grove school.
He said: "Let's put it this way, the school had at that time 45 different languages spoken and music was the common denominator.
"It was quite wonderful…and at that moment I decided this has got to be something that I join forces with, so my foundation came in at that point.
"We started expanding and expanding and we got to six schools and now next September, we'll have 20,000 children all in schools that you might call disadvantaged."
He added: "Let's all stop talking about it, let's all of the musicians who keep coming up and wringing their hands, let's all get together and lobby and get it done."
A Department for Education spokesperson said: "We have allocated £79 million per year in funding for the Music Hubs programme to 2025 to ensure every young person has access to a high-quality music education.
"Earlier this month, we also established a monitoring board made up of experts to track the progress in delivering the commitments in the refreshed National Plan for Music Education.
"In addition, our Music Progression Fund will support the most disadvantaged pupils with significant musical potential, enthusiasm and commitment.
"This has been informed by a wide range of initiatives, including the work of the Music in Secondary Schools Trust."