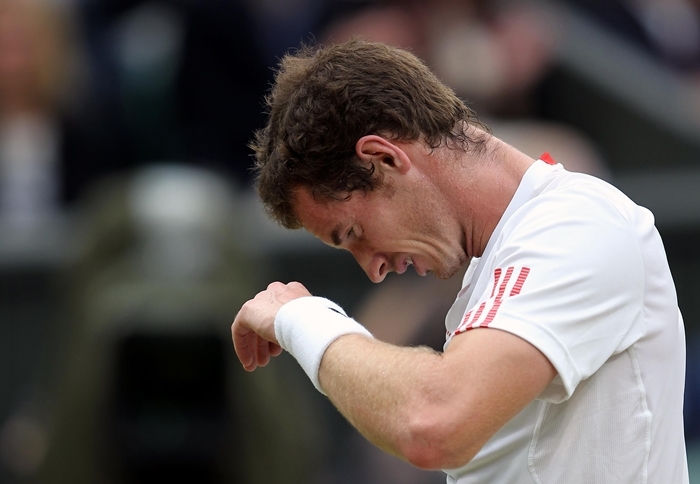 Dodgy football club owners, administrations, sacked managers. All hardy perennials when it comes to guaranteeing reaction to a sports' column.
None of those subjects came close though to the response I got to a piece I penned 12 months ago on the back of Andy Murray's Wimbledon final defeat to Roger Federer. The strawberries and cream set are a much more vitriolic bunch than the football terrace diehards it would appear.
The point I was making at the time was that Murray was let down by Centre Court. Not the roof that had to be shut. The people in the stands.
I had no problem with the Federer fans. If they wanted to back a smug Swiss with a liking for cream embroidered blazers and slacks who had won the thing six times before, that was their prerogative. The spectators I had in mind were those who had their hearts set on a Murray win, but who failed to recognise when he needed them most.
That was when the game was still in the balance. Not when Federer was serving for the match and all was lost, which was when they belatedly found their loudest collective voice.
There were plenty who took me to task, quoting Murray's tearful speech to the crowd about how good they'd been as evidence.
If he failed to realise in that moment that he didn't get the backing a home favourite should expect and would get at any of the other three Grand Slams he certainly did a few weeks later.
At the Olympics the Centre Court crowd was exactly as a passionate and patriotic sporting audience should be loud, unrelenting and partisan.
It made the Wimbledon final atmosphere look timid in comparison. Federer, unruffled when the predominant colours were the purple and green of the All England Club, was taken aback when everything was red, white and blue. And Murray was lifted to new heights of achievement.
Murray is again telling the media how great the support he's getting at Wimbledon is this year. But you wouldn't expect him to say any different would you? And I'm sure he doesn't believe it.
The truth is, he's doing his job, but the SW19 patrons are failing him again.
Centre Court was flat for his fourth round match against Mikhail Youzhny. With seeds slip-sliding their way out, it's as if they now take it for granted that Murray will make the final and their intervention isn't required until he meets Novak Djokovic.
Football, rugby, tennis or any other sport players geeing the crowd up is the wrong way round.
Murray's reaction to Monday evening was polite and measured from a man for whom PR gaffes have long become a thing of the past: "Wimbledon has its own special atmosphere, and it can seem a bit quieter at times. The tournament has built its history on tradition and good manners, and you have to respect that.
"It was a bit more raucous during the Olympics though, and personally I enjoy that."
There's the clue. Murray prefers raucous to respectful, so give him it.
The Scot has dedicated his late childhood and early adulthood to becoming the best tennis player he can possibly be, overcoming not insignificant physical and psychological torment to do so. It isn't too much to ask that those who would want the same for him as he would want for himself find their voice. Don't expect, inspire.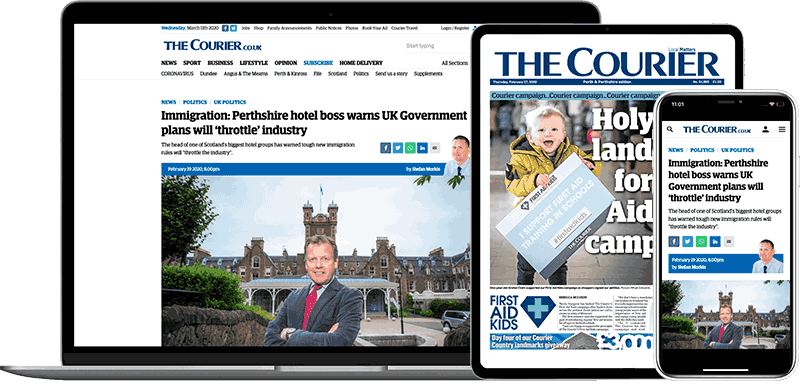 Help support quality local journalism … become a digital subscriber to The Courier
For as little as £5.99 a month you can access all of our content, including Premium articles.
Subscribe