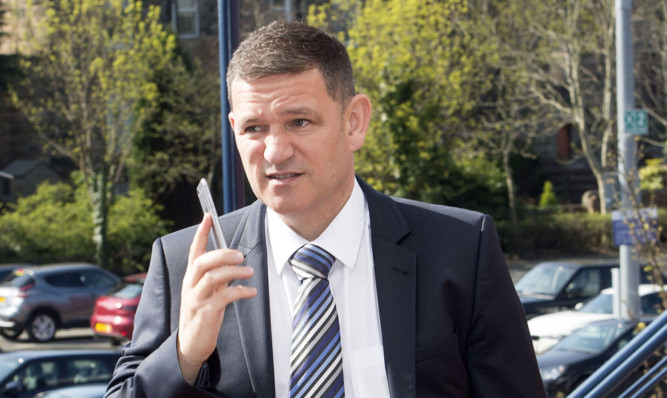 St Johnstone hadn't long won the Scottish cup for the first time in their history when some keyboard warriors called for Steve Brown to stand down.
The chairman of arguably Scottish football's best-run top flight club was expected to chuck it by folk who had never run a raffle, because he wasn't splashing the cash and not showing sufficient ambition.
It made me wonder what some supporters think their role is at a football club. Last week I saw a Dundee United devotee claim that the fans were the 'moral owners' of the club. Try that one in court and see where it gets you.
'Your honour I have no title deeds to the house but I've been visiting my auntie for 30 years, morally, this house is mine'. How would Judge Judy deal with that crackpot claim?
Some football fans have a mistaken belief of their place in the scheme of things. Until they invest hard-earned cash, then they are simply customers.
Spare me the anguished guff that they are the moral guardians of the club. When Dundee FC supporters took control after the second administration, they soon handed it over to a consortium, when they discovered how unrealistic the demands of fellow fans were.
Some Dundee United fans have recently expressed unhappiness with the Thompson family ownership. One insisted that there 'must be someone out there' who would buy the club.
However, chairman Stephen Thompson says not one formal offer has been received in the family's 13-year tenure.
If supporters are happy to operate at the level of a junior club, that is fine. Most though are not.
They want signings and success levels which often bear no relation to the size of the club.
Meantime, those who run clubs on increasingly tight budgets actually have to operate in the real world and not a fantasy universe.
Many fans demand that new players be brought in, without contemplating the consequences of binding contracts and long-term financial commitments involved in such major decisions.
Often, fans still expect a sugar daddy to fund their club. Until Ann Budge got involved at Hearts along with fans' financial assistance, no woman had been daft enough to contemplate it. They then also demand the right to tell the club owners how they should spend their own money.
Fans of course have the answer in their own hands. They can join together and offer to buy the club themselves. Of course that might mean raising a few million pounds, putting up personal guarantees, risk losing their houses and their worldly wealth; a bit like the risks which owners of some clubs currently face.
Or they could stay away if they're not happy, rather than bleat that the club has them over a barrel because of their loyalty.
In short, if fans are unhappy then they should do something about it instead of simply calling on the club they follow to spend more money.
Running a football club isn't rocket science, but it might just be a wee bit more complicated than some folk who have never done it actually realise.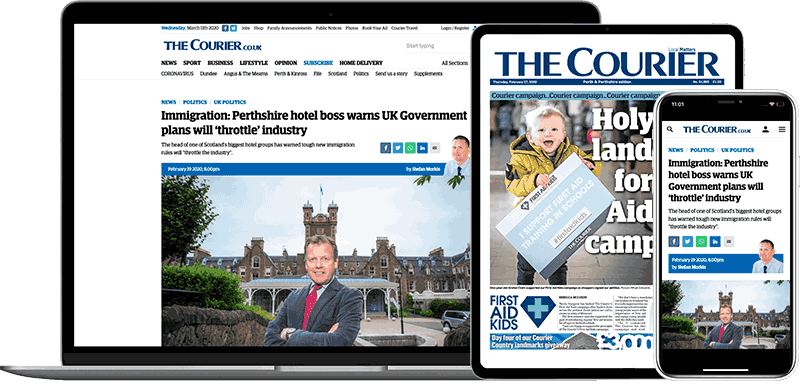 Help support quality local journalism … become a digital subscriber to The Courier
For as little as £5.99 a month you can access all of our content, including Premium articles.
Subscribe