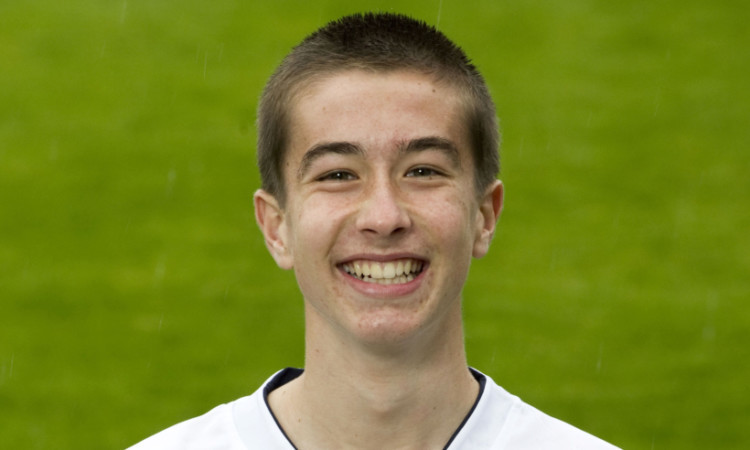 Cammy Kerr believes after living in Dundee United's shadow for years, the time has come for the Dark Blues to shine once again.
The 18-year-old, who is working hard at Dundee's Hungarian training camp, was handed his first start in a league game by manager Paul Hartley in a 4-0 home win over Cowdenbeath in April.
That was a dream come true for the self-confessed Dundee fan and now he admits he cannot wait for the return of the city derbies this season.
He said: "Making my starting debut was a great experience, especially winning the game that day. There was also the unforgettable last game of the season when we won promotion.
"I have to admit, I was close to tears. The day went past in a blur but it was just brilliant.
"In recent years, United have had a lot of success winning the cup but I think it is probably Dundee's time to get back up there to where we used to be. I think we are definitely going in the right direction.
"We also have the derbies to look forward to next season and I can't wait for them. Most of the derbies I have been to as a fan, Dundee have won.
"I particularly remember the 2-1 win at Dens when Stevie Lovell and John Sutton scored."
When Dundee arrive back in Scotland they will be thrown in at the deep end with a glamour friendly against the star-studded English champions Manchester City.
Kerr admitted he would revel just being in the squad and he revealed who he would be trying to secure a souvenir jersey from at the final whistle.
He said: "It looks like it is a strong City squad coming and it will be a huge game for us. Even to be involved in the squad or get on would be great.
"If I had a chance I think I would try to get Jesus Navas' jersey as he is a good player but I think there will be a few boys after that."
Being away in Budapest with the senior squad has been a sharp learning curve for Kerr but he admits it is one he is relishing.
He said: "I have really enjoyed my time here with the boys. There has been a lot of hard work but it has been enjoyable.
"This is the first time I have been away like this.I am sharing with Craig Wighton so we are having a good laugh together.
"I am just learning all the time from boys like Gary Harkins, the more experienced lads. The management staff are also always helping, taking you to one side and giving you encouragement.
"They are just trying to get the best out of you. The manager has spoken to me about what he wants this season and just told me to keep working hard.
"I have to take things from there and see how the season pans out."