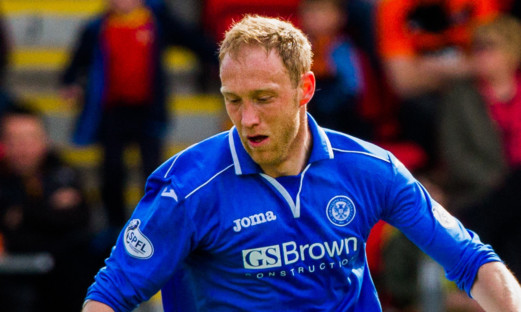 St Johnstone defender Steven Anderson is recovering after suffering a horrific gash in his leg during the draw with Dundee.
Anderson was taken to hospital following the Friday night clash at McDiarmid Park when the extent of the injury a cut down to his ankle bone was discovered.
The player had surgery on Saturday to close the gaping wound and, thankfully, the damage does not appear to be long-lasting.
He was hurt during a clash with Dundee frontman Rory Loy just after half-time, meaning the hardy Anderson played through what must have been agonising pain for around 40 minutes.
Saints manager Tommy Wright felt it was "typical" of the experienced centre-back to soldier on as he did.
Wright said: "Ando got a really deep gash in his leg against Dundee on Friday night and, typical of him, he played on through it.
"It wasn't until he got back into the dressing-room after the match and took his sock off he realised how deep it was.
"You could see the bone.
"The doctor and physio were worried that he had damaged his tendon and if that was the case then he would have been out for a while.
"So he was taken to hospital and stayed overnight before they could have him in theatre the next day.
"But thankfully after washing it out properly they found that he has not done any major damage.
"He has been stitched up and will need a wee while to recover.
"I would imagine at this stage he is a doubt for the Ross County game next weekend but with Ando you never know.
"No doubt he will be telling me he is fine to play again on Saturday."
Meanwhile, Saints' winning run may have come to an end but midfielder Murray Davidson believes they can stay unbeaten for a while yet.
However, he feels that will require them to start matches better than they have been doing they were behind to Dundee after just two and a half minutes.
The 1-1 draw meant it wouldn't be six wins in a row for the Perth men.
A decent point on a stormy night still ensured that you have to go back to October 17 – a home loss to Partick Thistle – to find their last defeat.
Davidson, who was arguably man-of-the-match against the Dark Blues, is backing his team to keep the run going but only if they stop given the opposition gifts.
He said: "It's always frustrating when you don't win a game at home but again we gave away an early goal.
"We can't keep doing that and although we managed to get back into it again, you do make it hard for yourself.
"We need to start putting ourselves in front instead of having to come back from behind.
"Our winning run was always going to come to an end but the good thing is that it happened with a draw rather than a defeat.
"You can't keep winning matches like we had been doing.
"I thought we were not as clinical as we have been in the last couple of months but both teams probably cancelled each other out a bit in the second half.
"Mind you, Dundee are a good side with a lot of good players so a point wasn't a bad result."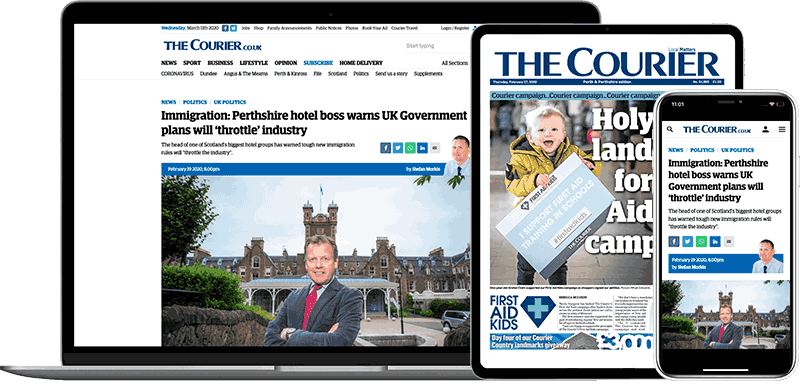 Help support quality local journalism … become a digital subscriber to The Courier
For as little as £5.99 a month you can access all of our content, including Premium articles.
Subscribe