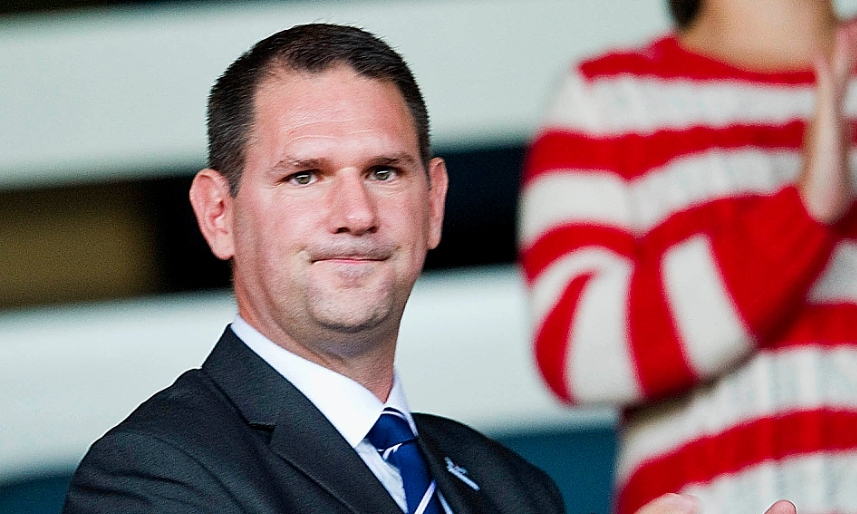 Through the whole laborious process of the American investment in Dundee Football Club I'm sure I wasn't alone in having a foot in the cautious optimism and cautious scepticism camps.
Hoping to be convinced, but reserving judgment, would be another way of putting it.
I can't say that my position has altered much in the months that have followed the supporters' decision to allow Football Partners Scotland in.
Strictly speaking, FPS – the Keyes family and John Nelms, plus existing club shareholders Bill Colvin and Steve Martin have been true to their word.
In their mission statement to persuade fans to vote them into Dens Park they set out three benefits of their proposed cash injection.
The "most pressing and important" bit according to FPS was "ongoing investment in our first team squad".
Their financial muscle would enable the club to "attract, retain and develop key senior players and promising younger players", as well as "allow the club to offer longer playing contracts with confidence".
The second FPS pledge was to "support, grow and develop the current youth coaching and scouting system within the club". This is where the expertise of Nelms would come in, and he would expand Dundee's scouting system "across Scotland and beyond", and also increase the amount of youth coaches and the number and age ranges of Dundee teams playing in the city.
Thirdly, they would spruce up Dens.
FPS can argue with justification that they have achieved, or started to achieve all three.
It might not be obvious to all on a matchday, but there has been work done to the stadium; manager John Brown has been able to bring in a few new players of his choosing and the squad at his disposal should be strong enough to secure the Championship title despite a worrying mini-slump of late; and last week plans for a new youth academy were unveiled. Tick, tick, and tick.
So why still the caution?
Firstly, I'm not persuaded there has yet seen a signing in the FPS era that couldn't have been made for Brown in the old fan-owned one. Craig Beattie, Christian Nade and Stephen Hughes wouldn't have broken the current bank, or the previous one.
Secondly, I can't help but feel a bit underwhelmed by the youth academy plans.
It would have helped if the media had been invited to the big reveal on Wednesday evening, so we could have drilled into the financial and football detail, but that's a side issue.
Rightly or wrongly though, my gut instinct when I learned what was being planned was one of anti-climax.
We'll only know in five years or so whether Dundee have devised a new youth set-up that is capable of attracting and nurturing future first team players to make them a rival for Dundee United in that field, as was Brown's stated aim when he came back to Dens, or if there will be a couple of rented undercover five-a-side pitches and not a whole lot else of any great consequence.
Reserving judgment it remains then.