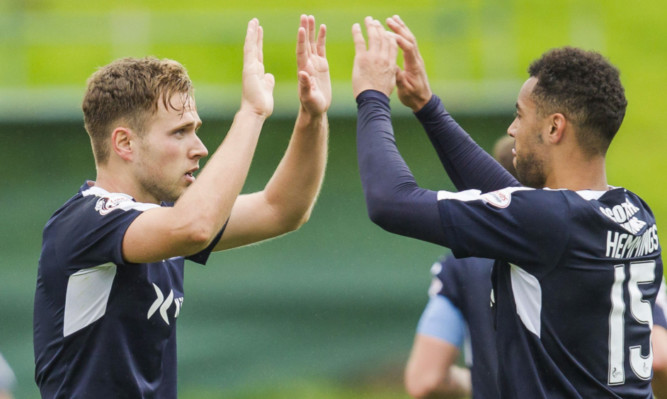 It wouldn't shock Kane Hemmings if Dundee's star striker Greg Stewart is catching the attention of bigger clubs.
The last transfer window shut without an offer for the prolific forward, who has backed up his debut Premiership campaign with an impressive start to his second one, including the winner over Partick Thistle on Saturday.
And nobody knows Stewart's potential better than his old Cowdenbeath team-mate.
"He's one of the best I've played with," Hemmings said.
"Since I've known Greg he's always had a cultured left foot and a pass finish. Obviously he's worked on it with the gaffer but he's always been capable of doing it.
"I'm sure if Greg keeps performing someone might take an interest. But he's a Dundee player and I won't be complaining if nobody comes after him because he's a joy to play with."