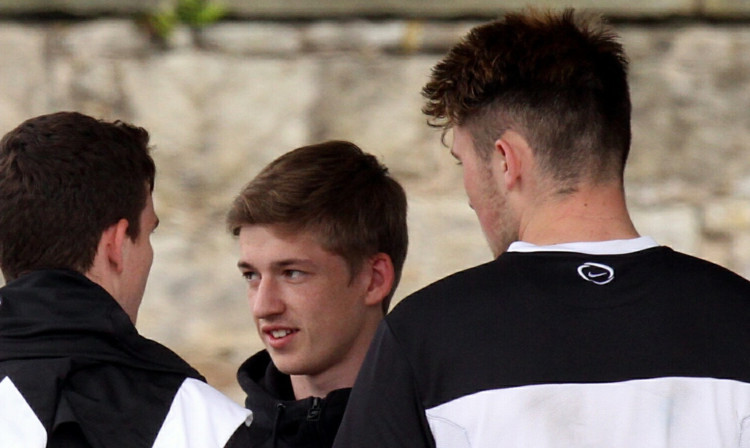 Ryan Gauld only sealed his dream move to Sporting Lisbon on Tuesday, but his best mate has wasted no time in turfing him out of his room.
John Souttar admits he will miss his side-kick at Tannadice, but every cloud has a silver lining.
"I've already moved into Gauldy's bedroom," he said. "And Aidan Connolly is moving back into the flat, so there's no hassle.
"Andy Robertson has the biggest room and then Gauldy, so I've moved up the pecking order one notch. Andy was the oldest so he got the pick of the bunch."
And, referring to increasing transfer speculation regarding Robertson, Souttar added: "Hopefully I'm not moving into his in a few weeks' time."
Souttar and Gauld go back years, so nobody is better placed to speak about how deserving the 18-year-old is of his life-changing transfer.
He said: "We're all delighted for Gauldy because moving abroad is something he wanted to do his whole life. It's perfect for him, it's a great club and will suit the way he wants to play football.
"He'll take it in his stride and thrive off it. He won't worry about going to a new country and learning a new language. It's something he'll look forward to doing because he's always planned it."
Souttar added: "I think he first mentioned it when he was 12 when we went to Spain with Ian Cathro. He loved the culture and the feeling he got playing football abroad. So I think his desire to move abroad started then.
https://youtube.com/watch?v=A04ki_S1Bg4%3Frel%3D0
"We all knew he wanted a move like this. It will suit his style because sometimes in Scotland he wasn't able to play the way he wanted. In Portugal he'll get more freedom to develop.
"He could have gone to England but I don't think that would have been as good for him. He's been smart going to Portugal and I think he'll benefit from it.
"It's a big challenge to live on your own somewhere else and get into a new culture, but he'll handle that no problem.
"I was buzzing when I saw him in front of that Ronaldo and Figo picture it was pretty surreal."
Souttar has not seen the transfer speculation have any impact on Robertson.
"Andy hasn't talked about it," the centre-back said. "He's quiet and hasn't really mentioned the interest. We don't talk about the rumours.
"He won't be fazed by it. His attitude is that if it happens it happens.
"There has been a few bids apparently but that was always going to happen because of the way he played last year.
"But Andy will make the right decision for himself in the end."
As for his own future, Souttar said: "At some point I would like to go abroad because we play the same sort of football.
"But right now I'm just enjoying it and focused on Dundee United."