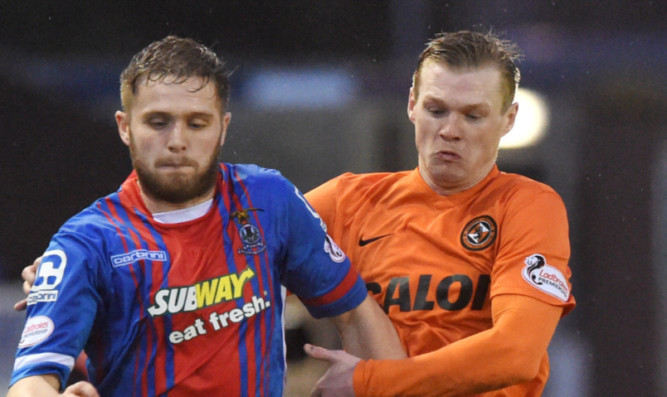 Dundee United striker Billy Mckay has got his sights set higher than the relegation play-off place – even though third bottom of the Premiership is now 11 points away.
Mckay, who scored what looked like being the winning goal against his old club Inverness on Saturday before United were denied by a stoppage time equaliser, would not accept the play-off place if it was on offer.
"Myself, no," he said.
"I think with the manager we've got and the quality in the dressing room we've got enough to get out of this and push on.
"If we're close to the other teams in February and March, who knows what can happen, especially when it comes to the split."
With Hibs or Rangers likely to be the opposition for the top flight team that ends up in second bottom place, you can understand the reluctance from Mckay to take his chances in the play-offs.
He said: "Of course you don't (want to be in them).
"A club the size of Dundee United shouldn't be in that position and we've got to make sure we're not.
"It's 11 points just now but if we beat Motherwell on Saturday we can claw that back and go from there."