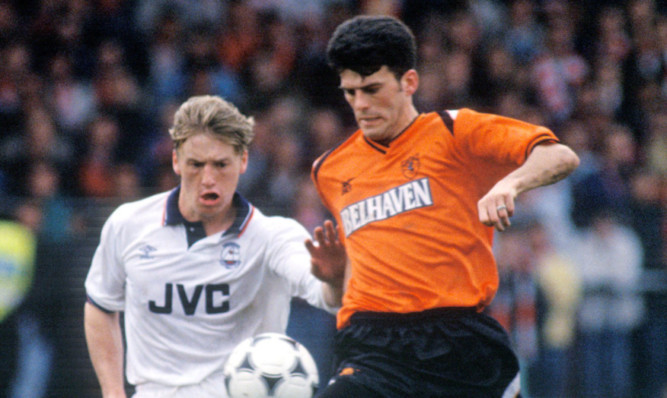 Darren Jackson is giving up his career as an agent to join Jackie McNamara at Tannadice.
The two men played together with Celtic and Scotland, and Jackson had a taste of working with McNamara as a coach on a part-time basis at Partick Thistle.
His return to United will be full-time, however, and that will mean he'll no longer be working as a players' representative.
McNamara said: "Darren will start on Tuesday. He's just trying to sort some things out as he's leaving the agency business.
"He's giving that up completely so he can concentrate full-time on the coaching side of things here.
"We've got a good relationship and Darren would come in and work two days a week when we were at Partick Thistle.
"He's an ex-United player and has a good personality first and foremost so the lads will like him. He's got loads of experience and has played in World Cups.
"It's a big commitment for him to give up what he's been doing to come with us. But he had a wee taste of it at Partick and he loved it.
"If you ask any ex-player, when you finish playing you always miss the day-to-day stuff on the training field and the banter with the players. He's absolutely buzzing at the prospect of starting here."
Jackson spent five years with United under Jim McLean and scored in the 1991 Scottish Cup final defeat to Motherwell.
After leaving the city he went on to win 28 caps for his country and played in the 1998 World Cup finals.