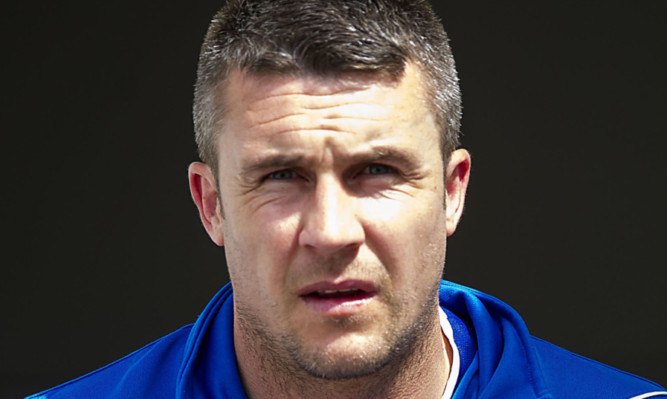 A result that nobody saw coming gave the home side a much needed win and ended the visitors' fine recent run that saw them unbeaten in their previous four games.
Four down at the break, Cowdenbeath failed to rally and the final score could have ended up in double figures.
The Fifers' manager Colin Nish was shell-shocked after a demolition out of character after some encouraging performances in recent weeks.
"We started well and could have been one up early on," he said.
"The first goal was a big one and a bad one to give away, and we've done that too many times this season.
"We've been on a good run recently so I didn't see that coming," he added.
"We have kept three clean sheets in the last four games but we did nothing today that we showed on that run.
"Maybe we thought we are better than we are and got caught out trying to pass the ball around too many times."
Peterhead keeper Graeme Smith almost gifted the visitors a goal in the first minute with a misplaced clearance but redeemed himself by getting a hand on the resultant shot from namesake Gordon.
However, that was a rare sight of goal for Cowdenbeath, who then proceeded to collapse with barely another chance of note in the remainder of the match.
After 16 minutes Leighton McIntosh headed the opener.
A minute later Jordan Brown made it two with a low shot into the bottom left-hand corner of the net.
Brown grabbed his second in the 32nd minute with a shot high into the net.
A minute before half-time a long ball out of defence by Steven Noble picked out McIntosh for his brace.
He scored again in the 55th minute.
Four minutes later Rory McAllister netted a low drive.
Three minutes from the end young sub Scott Ferries scored his first goal for the club.