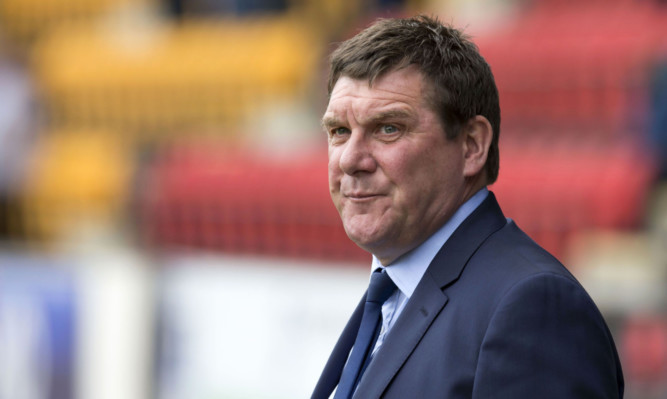 St Johnstone's players just might be reminded how fortunate they are to be footballers when they make an early return to pre-season training today.
The sun has barely set on their holidays and the boots are being looked out again.
That is because the Perth men need to be ready for competitive action by July 2, the date of the first leg of their Europa League tie.
Manager Tommy Wright will be making sure that instead of training ground grumblings there will be an acceptance among his squad that they should appreciate being paid for doing something they love.
Wright knows how much tougher it can be for people in other sports as he at one time was a runner who competed in the World Cross Country Championships.
That has left the McDiarmid manager with knowledge of the hours of work some have to put in even before a footballer's alarm clock has gone off.
The former Northern Ireland international, who turned down an athletics scholarship in the United States to pursue a successful career as a goalkeeper with Newcastle and Manchester City among others, said: "I have, on occasion, reminded professional footballers that they are fortunate to earn a living from their sport.
"Everything is laid on for them and we don't usually train until mid-morning.
"Swimmers and athletes may well have done an hour or so by then, getting in the pool or out for a run before breakfast.
"Don't get me wrong, footballers are committed and dedicated.
"I have great professionals here at St Johnstone.
"But I am aware there are those in other sports who have to put in an enormous effort to get any success and sometimes do so while studying or working as well.
"So, maybe after a defeat, you have to remind players they are still lucky one to be playing sport and being well paid for it."
In an interview with the new edition of the scottishathletics magazine PB, Wright also recalled his own background in cross country and track and field in the early 1980s.
He has no regrets about making the switch to football but there was a time when competing at the Olympics seemed far likelier than keeping goal for Northern Ireland or managing Saints for that matter.
"I was a cross country runner and did 1500 and 3000m on the track," he recalled.
"I played football at primary school but when I moved to secondary and it was a grammar school they didn't have a football team and the sports on offer were cross country in the winter, track in the summer or rugby and cricket.
"When I arrived, I set off on a mile and a half cross country run and that was me for about the next five or six years!
"My uncle was involved with East Antrim Harriers and he wanted to train for the World Vets. So I became involved with them and trained with the adults.
"It all kicked on from there.
"In my early teens, I was training a fair bit and probably doing between 60 and 80 miles a week.
"I won school races, club races, district races and was Ulster XC champion for five years in a row a record which I believe stands to this day.
"I won two All-Ireland titles at junior and intermediate level and I even went to Spain to run in the World Cross for Northern Ireland in Madrid.
"When I finished school, I was planning to go to technical college and there was a chance to go to North Carolina on a scholarship with my athletics.
"It was a big chance for someone like me back then in Northern Ireland and I guess it still is for folk now: to move to America and compete there.
"For some reason, I didn't go.
"After all these years, I still can't put my finger on why exactly.
"Maybe I didn't want to leave home and move so far away or maybe at the back of my mind I sensed I would fall out of love with the sport.
"I did and it happened one day halfway through an eight-mile training run. I just stopped after four miles and decided I didn't want to carry on.
"Some people said I'd had too much training as a youngster and had been pushed too hard. Was it the mileage or the repetition? But I enjoyed it at the time."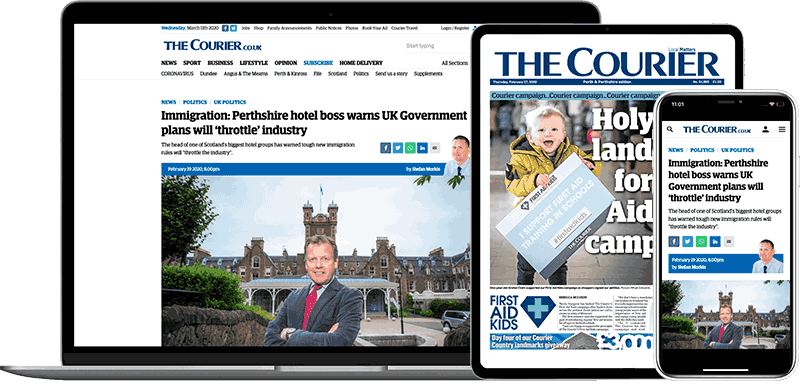 Help support quality local journalism … become a digital subscriber to The Courier
For as little as £5.99 a month you can access all of our content, including Premium articles.
Subscribe