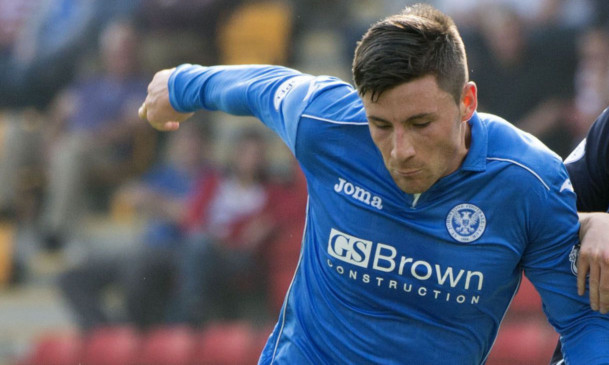 St Johnstone striker Michael O'Halloran fancies himself as the club's next designated penalty taker although he insists he remains content to wait his turn.
The former Scotland Under 21 international was clearly determined to add to his impressive goal scoring tally of late when he won Saturday's decisive spot kick at Kilmarnock, but the honour was given to Brian Graham who duly converted.
O'Halloran freely admits he would have given Graham a bit of stick had he squandered the opportunity from 12 yards, but is just glad to see goals go in for the good of the team.
"I'm quite good at penalties and I've never missed one," he said.
"Not that I'm a professional at it because I've only really hit a few to be honest but I felt confident.
"To be fair though it doesn't really matter who puts the ball in the net.
"Big Brian stepped up and put the ball away to get us the three points, and that's the main thing.
"There was a bit of banter after the game but it doesn't matter to me who scores.
"As long as we get the three points that's the main thing isn't it?
"But I think it shows the boys are willing to step up when the pressure's on and try to help the team."
O'Halloran has certainly played his part in Saints' recent revival, with a run of five goals in five games helping the Perth club climb into the top six.
"To be fair, when we were going through a rough spell a few weeks ago we knew ourselves we were better than what we had been," he continued.
"We knew if we just kept working hard then results would come.
"We've picked up since then and we're unbeaten in something like six games now so we want to keep that going.
"We've got a good few games over the Christmas period and we want to go and try to push the teams in front of us and get further up the table.
"We've got Inverness next, who are obviously doing well at the moment.
"They didn't get the result they would have wanted at the weekend and it was a bit of shock to see them lose like they did, if I'm being honest, so they'll be wanting to put it right.
"So we need to be on our toes but we're the home team and we need to get a good result before Christmas.
"We want the games to come thick and fast at this time of year, that's what being a footballer is all about.
"A couple of wins over the next few weeks would be really good for us because we're playing the teams above us in the league.
"We've got a chance to go and take points off them and it's a chance to go and push them, so that's what we're aiming for."
The Saints squad have been back in training preparing for this weekend's Inverness visit and feel rejuvenated after a Christmas jaunt to Dublin.
And O'Halloran admitted that the fancy dress night was made all the more festive after securing the three points at Rugby Park.
"We all thoroughly enjoyed ourselves – some enjoyed it more than others, but there was a good camaraderie," he continued.
"Gary Miller and I went as a duo from the new Superman.
"He went as Superman and I went as General Zod, his nemesis.
"I should have been Superman because I'm the good guy to be fair, but the General Zod costume didn't fit him!
"But the win on Saturday made the night all the more enjoyable.
"The gaffer said that before the game: "Go and enjoy your night out, but go out and get the win first and foremost to make it an even better night out".
"We did that and there was plenty of banter on the plane across because the lads were on a high from getting the three points."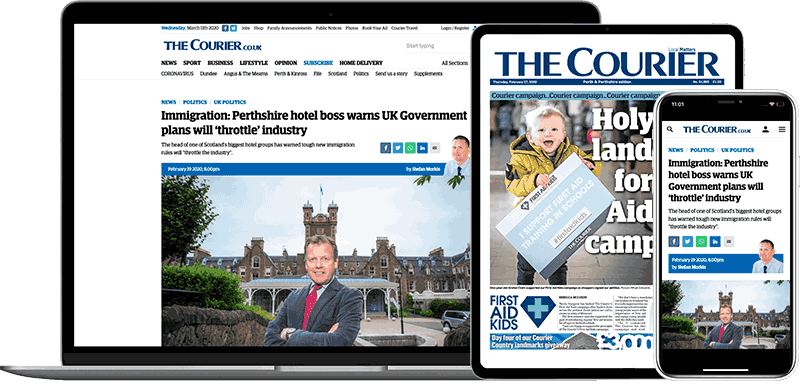 Help support quality local journalism … become a digital subscriber to The Courier
For as little as £5.99 a month you can access all of our content, including Premium articles.
Subscribe