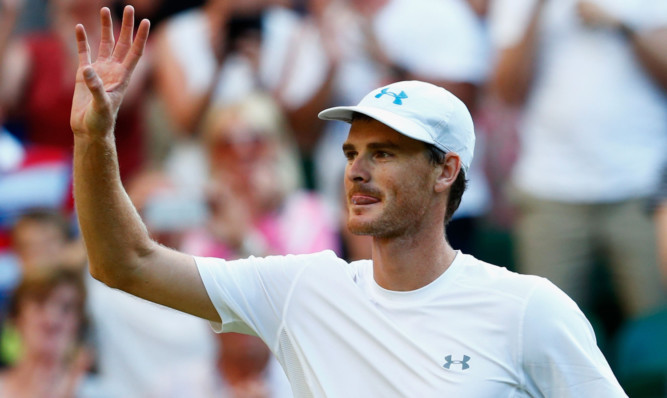 Jamie Murray has admitted he was close to quitting tennis before he and John Peers began the doubles journey that has led them to the Wimbledon final.
The partnership was proposed by Murray following the 2013 Australian Open, a tournament at which he and fellow Scot Colin Fleming were wiped out in the first round.
Murray was close at that point to sliding out of the world's top 100 doubles players. The cheques were becoming smaller, the tournaments were increasingly low-tier, many at Challenger rather than ATP tour level, and it was becoming almost unrealistic to sustain his career.
Teaming up with Peers has changed everything, and the pair will share £340,000 if they beat Dutchman Jean-Julien Rojer and Romanian Horia Tecau in Saturday's final.
Peers knew Murray had been a top-30 doubles player earlier in his career so was open to the suggestion.
"He dropped me a message just after the Aussie Open had finished. He said, 'What's your plans after the Aussie?'," Peers said.
"I said I was looking to try and play some of the tour events in Europe. I didn't have a partner. My partner at the time, John-Patrick Smith, was looking to play singles and play in a few more Challenger events.
"I said, 'All right. I'll come over and train with you for a week and then play a few tournaments and see how things go'. And we're still going."
Murray will be targeting a second Wimbledon title, having triumphed in mixed doubles in 2007 with Serbian Jelena Jankovic.
They defeated a team consisting of Peers' fellow Australian Alicia Molik and Sweden's Jonas Bjorkman, who has gone on to become coach to Murray's brother, the men's world number three Andy Murray.