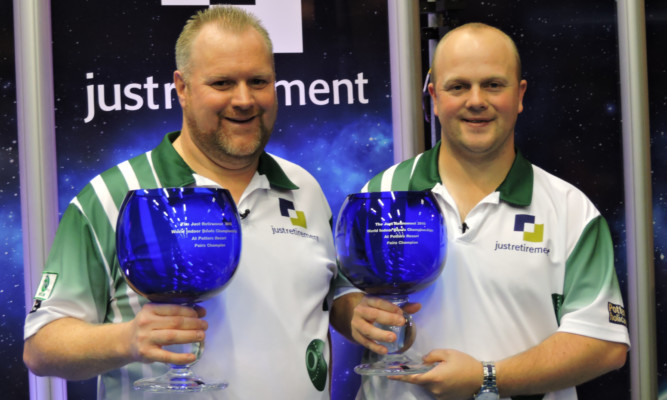 Scot Stewart Anderson paid tribute to skip Darren Burnett after the two former world indoor singles champions had walked off with the Just Retirement WBT world indoor pairs title at Potters Resort in Norfolk.
"It was a tight game," he said, referring to the final in which Anderson and Burnett had beaten Midlothian duo Ronnie Duncan and Colin Walker in straight sets 10-7 10-6.
"The score flatters us slightly, but the difference was the accuracy of Darren's driving.
"He didn't miss a thing all day, and some of his strikes, like one cracker in the second set, changed the complexion of the game.
A delighted Burnett, of Arbroath, said the "game had almost everything".
He added: "A hooter went off before we started, and there was a power cut during the last end of the first set.
"I drove a lot, and towards the end, Colin bounced the jack off the bank behind the ditch to claim two shots."
Walker, in mid-delivery, was clearly put off his stroke when the power cut generated such a fizz and a bang but Burnett drew applause when he showed exemplary sportsmanship, insisting that the Midlothian player should have his bowl back to try again.
The scores were level at 5-5 after six ends but underdogs Duncan and Walker edged in front with a single, however a 3-1-1 spell from Anderson and Burnett proved decisive.
They led 8-3 in the second set and a brilliant drive from Burnett turned four down into two up and the game was as good as over.
Burnett will line up today with 20-year-old Suffolk starlet Katherine Rednall in the mixed pairs final, with the opposition coming from Scottish duo Julie Forrest and Alex Marshall.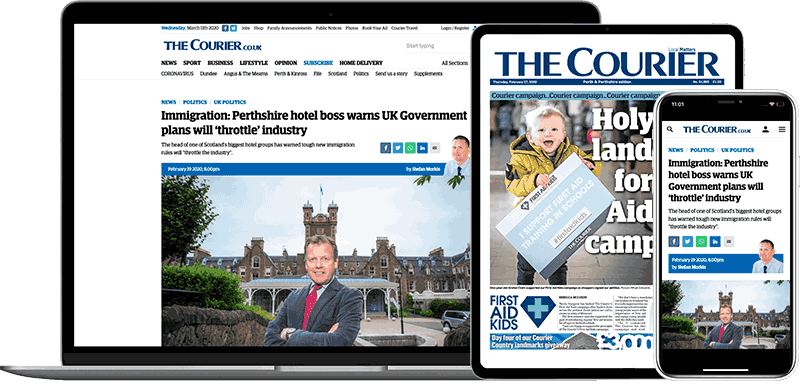 Help support quality local journalism … become a digital subscriber to The Courier
For as little as £5.99 a month you can access all of our content, including Premium articles.
Subscribe