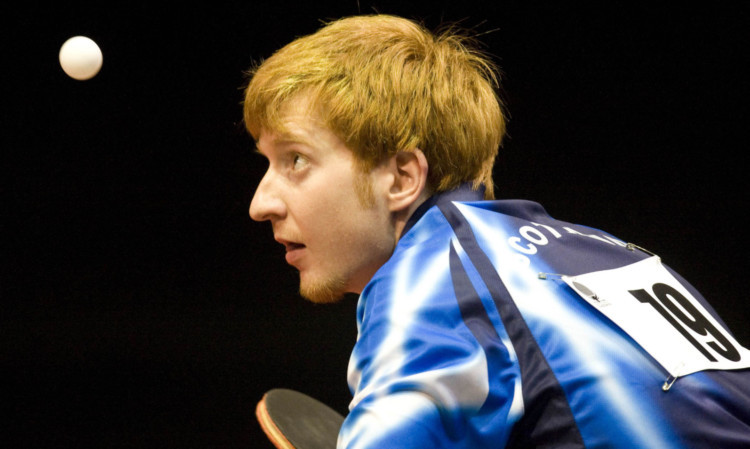 Perth's Gavin Rumgay is convinced the World Championship of Ping Pong can breathe new life into the game in this country, thanks to the Midas touch of veteran promoter Barry Hearn.
The Matchroom Sports chairman, who has turned darts into a multi-million pound success story over recent years, is hoping to do the same with table tennis.
Rumgay received Sky Sports coverage on Sunday as he won his way through to the quarter-finals of the event.
The London-based Scottish No 1 was one of only three players over the weekend to take a game off Russian Maxim Shmyrev, who went on to claim his third successive title.
Shmyrev, who won the inaugural event in Las Vegas in 2011, beat former Romanian international Olija Lupulescu, now based in Chicago, 15-8 15-7 15-12 in the final to claim the $20,000 winner's cheque.
Rumgay, whose high point was a 15-14 15-13 win over Nigerian Kazeem Adeleke in the last 16, lost 12-15 15-12 5-15 to Shmyrev in the quarter-finals.
But the competition a throwback to the past with sandpaper bats and featuring 64 players from throughout the world is set to grow, having found its base at London's Alexandra Palace.
Promoted by Matchroom Sports and covered live on Sky Sports, there are plans to make the game as popular as darts and snooker in terms of television.
"It helps table tennis, in general to get this sort of exposure," said Rumgay, who won $3,000 for reaching the last eight.
"Barry Hearn gets it right with the prize money involved and he's looking in a couple of years time to having five or ten times the prize money, with the winner walking away with around $100,000.
"That would then make it similar to the likes of darts and snooker which he obviously promotes.
"My game suits this style where you have to think a little bit more and try and get some extra shots on the table and use your speed."