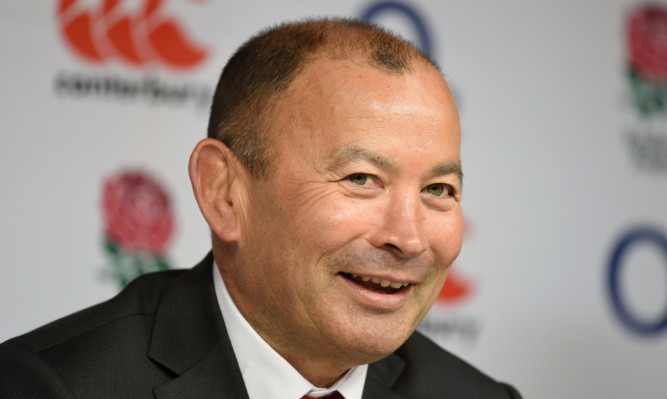 Vern Cotter is not a man to seek the spotlight so he'll be quite happy again if new England coach Eddie Jones laps up the attention in the build up to the Calcutta Cup clash.
The bluff New Zealander likes pitching his wits against the colourful Australian, but he knows he can't compete at the soundbite war.
"Eddie's good at that stuff, I'm not particularly good at it, so I'll leave it to him," said the Scotland head coach as he named his squad ahead of the Six Nations opener on February 6.
"He loves throwing a few (barbed comments) in. We're waiting on them, but I don't take it personally, there's too much else to worry about."
Jones was certainly colourful enough when coach of Japan prior to the World Cup meeting in September, claiming his team would "run Scotland off their feet" only to see them crash to a 48-10 defeat.
"We know how Japan played against us, and while they are very different sorts of teams, we can probably take something from that, to a certain extent," continued Cotter.
"Eddie's studied and prepared a strategy for us, knowing that we were in the same pool for two years, so he would have looked at us closely.
"He will also be looking at the team he has around him, the coaches he has and the habits they have.
"There is already a DNA within that England team. So it will be a mixture of both."
There is a good measure of "the unknown", with Jones getting barely two weeks of preparation with his new squad, added Cotter.
"England obviously weren't particularly happy with their World Cup, so they'll be looking to start this campaign strongly," he said.
"There will be changes for England, but what we will get is a very, very motivated team who will do the simple things.
"He's already said that they'll be looking at their line-out, scrum and defence, and I expect them to be very strong in those sectors of the game.
"Beyond that I'm sure there will be a couple of surprises Eddie likes surprise when his teams play.
"So we need to be aware of the surprise element off line-out, scrum or phase play. There will certainly be something there and we need to be ready for it."
The key, however, is Scotland focusing on themselves.
"We want to spend time together again, get used to just throwing the ball to each other, go through our drills, and do some bits and pieces," he said.
"We don't want to give our guys too much to work on, because the most important thing is to have clarity and understanding.
"So it will be a couple of tweaks on what we've done up to now. The desire to play in the jersey and compete in the Six Nations will take care of the rest."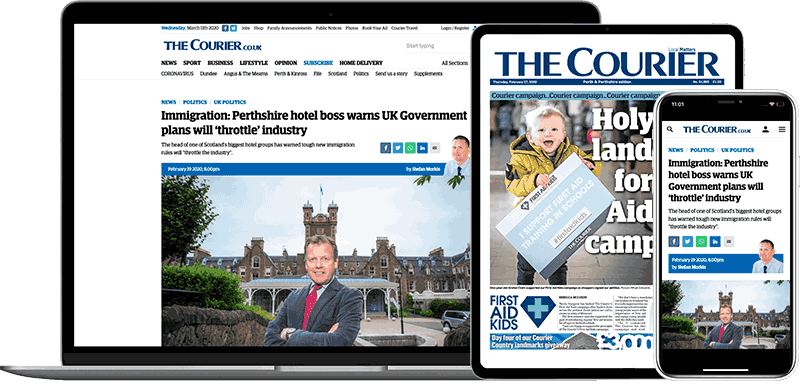 Help support quality local journalism … become a digital subscriber to The Courier
For as little as £5.99 a month you can access all of our content, including Premium articles.
Subscribe