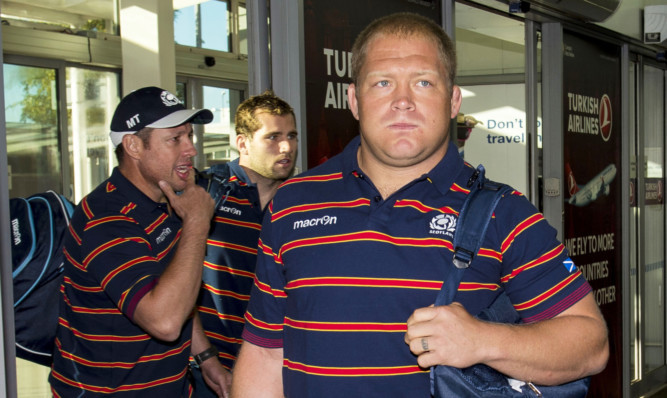 Scotland's South African-born prop WP Nel insists he is not out to avenge the Springboks defeat to Japan when he faces the World Cup shocktroops on Wednesday.
The 29-year-old hails from the Northern Cape and only qualified for his adopted nation last month after spending three years with Edinburgh.
But he insists Japan's incredible 34-32 win over the two-time former champions – dubbed the biggest upset in the history of rugby – has not featured into his thinking.
Speaking at the final press conference ahead of the Scots' opening Pool B clash at Gloucester's Kingholm Stadium, the tighthead – always more comfortable conversing in Afrikaans than English – said: "I don't think there are scores to settle. I'm playing for my Scotland team so there are no extra emotions.
"It's just a game I want to win.
"It's not about what happened at the weekend. Tomorrow is just about two teams that want to win."
Interest in the match has exploded since the Brave Blossoms last-gasp triumph in Brighton.
Dozens of Japanese journalists have flown in to Gloucester while media personnel from other countries have also hurriedly arranged to attend in case lightning strikes twice.
But Nel is not concerned about the hype.
Asked if there was a strange dynamic around the fixture, he said: "Yeah definitely but it's not about the crowd.
"It's about the 30 players on the field. It's about how we as a team prepare and how we perform."